What is TUPE and how Does it work?
Why is it important to comply with TUPE?
TUPE is a legal requirement. Failure to comply could lead to an employment tribunal awarding 13 weeks pay to each employee.
What do you need to tell the new employer?
Under TUPE, you are legally obliged to provide the incoming employer with written details about the transferring employees, including:
Age

Identity

Pension

Full Terms and conditions of contract

Pay details including deductions from wages

Any grievance or disciplinary records

Claims

Collective agreements

Associated rights and liabilities 
This is also referred to as Employee Liability Information. If you don't provide this, you may be forced to pay a minimum compensation amount of £500 per employee.
How much notice should you give for a TUPE transfer?
There is no prescribed amount of notice to give for a TUPE transfer. However, you are obliged to tell trade unions or employee representatives long enough before the transfer takes place for them to be able to consult about any proposed measures.
Can a new employer change the terms and conditions of an employee's contract?
No. It is a breach of contract if the new employer fails to meet the terms and conditions of the employment contract. Terms can only be changed if an employee changes their role within the company.
What information must be provided to employees under TUPE?
Employee representatives must be made aware that the transfer is happening, as well as why and when it will take place. They must also be told how the transfer will affect them, and whether there will be changes to the structure of the business.
Which terms and conditions transfer?
If you are the new employer, you must take over all employees' existing terms and conditions, including:
Holiday entitlement

Pay and benefits

Pension scheme

Agreements collectively made

Period of continuous employment (so the employee's start date stays the same) 

Any failures of the old employer to observe employee rights (employees can make a claim for discrimination against the business, even if it took place before the transfer)
How long should an employee have worked at your business for TUPE to apply?
Anyone is protected under TUPE as long as they're legally classed as an employee. This means they have to have an employment contract and do regular work for you. 
You may be unclear about a person's employment status if they're on a fixed-term or rolling contract, on a work placement or hold shares in the business, in which case you should speak to us.
Are there exemptions for small businesses?
Micro-businesses (those with fewer than 10 employees) are exempt from the requirement to hold elections for employee representatives where there is no recognised union or existing appropriate representatives. They must still inform and consult but can do so directly with the affected employees. The exemption applies only to micro-businesses; larger employers must hold elections where there are no existing representatives, even if fewer than 10 employees are affected by the transfer.
Will Coronavirus affect TUPE?
If you received new employees from a transfer after 28 February 2020 and your business was adversely affected by COVID-19, you should be able to put the new employees on furlough. 
You'll need to find out whether the Coronavirus Job Retention Scheme applies to employees affected by your business transfer. The guidance suggests that the scheme may be available to those who've transferred from another business, but it may not apply to those affected by a change in service provision. 
We can take you through the legal ins and outs of TUPE and coronavirus and make sure that both you and your employees are protected.
Are you struggling with TUPE requirements?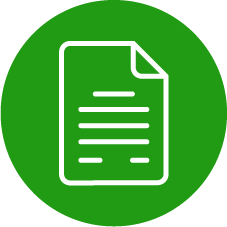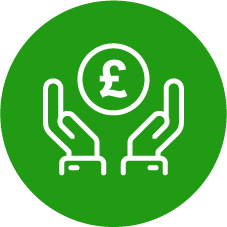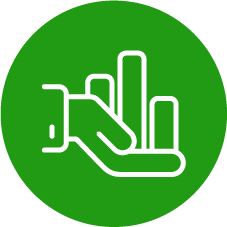 Performance and Appraisals Looking for expert HR support?
We can help you focus on your business by taking care of all your human resources needs.

Let us know how we can help or ask about our free initial HR review.
Preventing People Problems
Subscribe to our monthly newsletter
Office Address: CENTRAL OFFICE, The HR Dept. Ltd, First Floor, 3 Brook Office Park, Emersons Green, Bristol, BS16 7FL | VAT Number: GB821928327 | Registration Number: 04479417
Copyright © 2007 - 2022 The HR Dept Ltd. HR DEPT is a registered trademark belonging to The HR Dept Limited.