Employment Recruitment Services
This is the recruitment service to run with
Recruiting the right people for your company does take time, and there's a significant amount of work involved. 
Outsourcing your recruitment to The HR Dept will not only take the task off your hands — freeing up time to focus on growing your business —  but will help you to recruit the best possible candidate and be legally compliant. 
It might surprise you to learn that employment law applies even before hiring an employee. From the moment you begin recruiting, you are bound by laws on discrimination and data protection. This is where our HR professionals come in. Not only will they help you find the best talent, but also keep your recruitment on the right side of the employment law.
At The HR Dept, we offer a personal recruitment service that gets to know you and your business. We're not a call centre a million miles away; our experts are locally-based and can even pop into your workplace for a chat about your recruitment needs. 
The reward for getting recruitment right can be significant for your business's success, as can the cost of getting it wrong.
Tailoring your recruitment needs
As with all our HR services, we'll work closely with you to provide the level of support that is right for you and your business. Whether it's the presence of an HR Dept professional at your interviews or us conducting the entire recruitment process for you, we'll be on-hand to support you wherever you need. 
The type of recruitment service we provide will depend on your business needs, though our broad offering includes: 
Job descriptions and person specifications
Advertising the position in the most effective media for your business
Psychometric testing for recruitment
CV screening and shortlisting candidates
Conducting telephone interviews
Designing competency-based interview questions
Conducting face-to-face interviews
Our recruitment professionals are experts in all the above. So, if you're preparing to hire and need help to find ideal candidates, give us a call or drop us an email — we'd love to help.
Benefits of Working with The HR Dept 
At The HR Dept, we understand that every client is unique, which is why we offer a tailored recruitment service to suit every client. We don't do a DIY, copy and paste template like some.
We really get to know you and your business. This allows us to build long-term relationships with our clients based on trust, helping them achieve their recruitment plans short, medium and long-term. 
We will work with you throughout the recruitment process, assessing the attitude, skills and knowledge of candidates to make sure that you find the right person for the role.
Up next read about employment contracts & handbooks
What recruitment services do The HR Dept offer?
The HR Dept offers a wide range of services to suit all types of businesses. The type of service we provide you with will depend on your needs, which we'll get to understand once you've been in contact.
As a broad offering, our services include job descriptions and personal specifications, advertising, psychometric testing, CV screening and shortlisting, telephone interviews, creating interview questions and conducting face-to-face interviews on your business's behalf.
If you need help with any of the above, drop us an email or give us a call — we'd love to help you in your search for new talent.
What are the types of recruitment?
There are two types of recruitment:
Internal Recruitment — is the recruitment that happens within the organisation. There are two primary sources of internal recruitment, and they are transfers, from another department or promotions. This type of recruitment can lead to a spike in productivity as the employee's motivation increases. Because internal recruitment only considers existing employees, a potential downside is that not all the requirements can be met — meaning you might have to make sacrifices. Many companies insist that all opportunities are externally advertised.
External Recruitment — is the recruitment that happens outside your organisation. The advantage being that you can attract a wider pool of candidates and build a more diverse workforce.
How does The HR Dept recruitment service work?
We will sit down with you to discuss your needs and assess which of our recruitment services might be suitable.
From the initial discovery meeting, we can manage the process right through to interviews and offers, or simply be a helping hand to sense-check your processes when needed.
Is there any need to use an HR professional for a start-up?
All types of businesses benefit from using an HR professional, but none more so than start-ups and SMEs. It's not uncommon for start-up founders to be less experienced when it comes to hiring, so an HR professional will keep everything in check and ensure you recruit the best possible candidate.
As well as helping hire employees through creating inclusive job roles, conducting structured job interviews and protecting businesses from lawsuits, HR professionals help start-ups and SMEs develop and retain employees by fairly compensating workers, creating training programmes and more.
Ask us about our dedicated HR package for start-ups – Flying Start.
Why use a recruitment service?
Using a recruitment service like ours helps to identify and attract talent, whilst reducing the amount of time and money you spend on recruitment. Outsourcing to professionals also makes sure that your processes identify the best candidates whilst remaining complaint with employment law, protecting you and your business.
Need help finding the perfect candidate?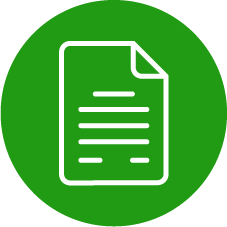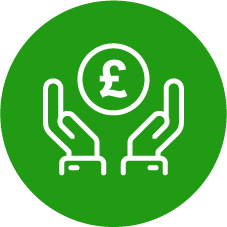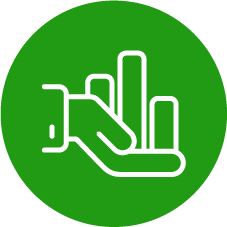 Performance and Appraisals Looking for expert HR support?
We can help you focus on your business by taking care of all your human resources needs.

Let us know how we can help or ask about our free initial HR review.
Preventing People Problems
Subscribe to our monthly newsletter
Office Address: CENTRAL OFFICE, The HR Dept. Ltd, First Floor, 3 Brook Office Park, Emersons Green, Bristol, BS16 7FL | VAT Number: GB821928327 | Registration Number: 04479417
Copyright © 2007 - 2022 The HR Dept Ltd. HR DEPT is a registered trademark belonging to The HR Dept Limited.