We provide local and personal HR and employment law support to all educational establishments on an outsourced basis. Whether you are an independent school, local authority maintained, Free School, an academy or part of a multi-academy trust, The HR Dept Academic can help with your HR needs.
The HR Dept Academic provides you with all the HR advice and documents you need to run your school. With our good understanding of both the Burgundy and Green books, we can support  disciplinaries, grievances and investigations, liaising with unions as necessary. Additionally, we can manage ad-hoc projects and provide strategic HR consultancy for restructures and TUPE transfers. We can also provide specialist health and safety advice.
Over the years, we have built an excellent reputation for finding practical, pragmatic and timely solutions to even the most complex problems. Our HR Advice Line service is backed by very comprehensive legal expenses insurance providing peace of mind.
With The HR Dept Academic, you can choose one or all of the services we offer. What's more, thanks to our straightforward pricing structure, you only pay for the services you need.
Every school needs HR support
In education, your people are your most valuable asset. It's important to provide a motivated, efficient and happy workplace, so that teachers and ancillary staff can provide quality education and support to your pupils. 
However, dealing with HR issues can be complex. You may lack the team and level of expertise within the team to deal with challenging employment situations. You don't want to end up with a union backed tribunal claim.
At The HR Dept, we offer an ideal solution, in that you can outsource all your HR needs to us. You'll have access to dedicated HR professionals who can help with the unique situations that schools face. 
What we do 
Whether you are a school business manager, principal, head teacher, executive head, CEO, trustee, governor or director, HR and employment law support is crucial for any decision maker within the organisation.
We know the day-to-day administration involved with running a school can be time-consuming,  that's why we're on hand to help with everything that involves your team.
Employment contracts and handbooks, for both teaching and support staff

Tailor made policies

DBS checks

Schools HR audits

Mediation

Occupational health records

Disciplinary and grievance investigations and hearings

Appeal hearings

Recruitment in line with Government guidelines 

Redundancy process from consultation to termination

TUPE

Health and safety

Management training and development

Maternity/Paternity and adoption leave management

Performance management

Strategic people planning
No matter the unique needs of your school, you can trust The HR Dept Academic to operate as your expert HR partner. We'll minimise stress across all departments and ensure your school remains legally compliant. To find out more, please get in touch.
Why choose us for school HR support?
Practical on-site support
This comes down to your HR needs as a school. The level and frequency of support that we offer can be chosen by you. We can arrange regular meetings to discuss your HR issues, or you can call on us to set up a one-off meeting as and when you may need one
Expert knowledge & advice 
After a free, initial HR review, we'll provide clear practical advice on everything from recruitment to redundancy. You'll know that whatever type of school you have is in safe hands as we help you navigate any staff problems that arise and make sure your legal obligations are met.
Almost two decades of experience
We've been helping schools and businesses like yours since 2002. The HR Dept is now the largest network of HR professionals providing outsourced support in the UK. Our team is made up of qualified HR experts who will take the time to understand your school and provide personalised advice.
Flexible options
There is no problem too big or too small – we have options to suit a variety of needs. Whether you choose a monthly retained service or have a need for a one off project, you'll have an HR expert by your side when you need them.
Local support
With over 60 HR Dept offices across the UK, we can provide both local and remote support. You won't be speaking to some call centre hundreds of miles away. The fact that we can meet you face-to-face and spend time on the ground getting to know your school means you'll receive personalised, yet professional HR support when you need it most.
Save time, money & stress
Navigating employment law requires specialist skills and knowledge, whether you have 1 employee or 1,000. We're here to provide that support with reliable, affordable and efficient HR services.
If you've just taken over a new school or you're the new decision maker at your school, you're bound to have thousands of questions about how to get HR right. The last thing you want is to stumble over a compliance issue or be taken to an employment tribunal. Of course, these things can happen, which is why it's always advisable to have an HR professional onside. 
We'll help you get things right from the get-go, ensuring all legal policies are adhered to so you can run the happiest, most efficient workplace possible.
What rights do staff have on term time only contracts?
Term-time only workers (e.g. support staff) should have the same employment rights as those on full-time contracts, but they may only get paid for the weeks that the school is open. They are still entitled by law to 5.6 weeks paid leave which includes bank holidays, but this is usually calculated on a pro-rata basis. Additional time off is usually subject to the headteacher's discretion.
How do teachers and non-teaching staff members accrue and use holiday?
Generally speaking, all employees are entitled to 5.6 weks paid leave which includes bank holidays, but this can get slightly more complicated for those who only work during term time.
There may be clauses in individual contracts that stipulate whether that annual leave has to be taken when the school is closed for the holidays, and this should be laid out to the employee before they start. As ever, it's best to seek professional HR advice if you're unsure.
Why do I have to do right to work checks?
All UK employers have a duty to prevent unlawful working. To make sure you're not employing someone illegally, you need to conduct a simple right to work check before you hire someone new. If you conduct the checks in accordance with the Code of Practice, you will not receive a civil penalty in the event you have employed someone who does not have the right to work in the UK, so it's important you do this properly.
Can teachers take sick leave?
A person's entitlement to paid sick leave depends on the number of years of service they have completed, in accordance with the terms of the Burgundy Book Scheme, which is often incorporated into a teacher's contract of employment.
Do you do training for Governors on employment law basics?
Yes, we can provide tailor-made training for Governors and trustees to cover basic employment law issues that they could face.
Need help with your academic HR needs?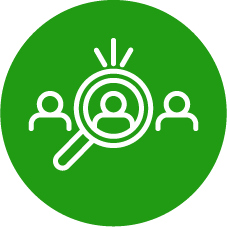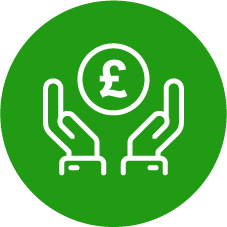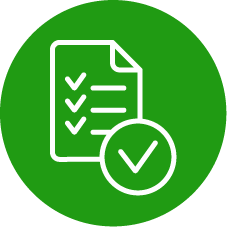 Looking for expert HR support?
We can help you focus on your business by taking care of all your human resources needs.

Let us know how we can help or ask about our free initial HR review.
Preventing People Problems
Subscribe to our monthly newsletter
Office Address: CENTRAL OFFICE, The HR Dept. Ltd, First Floor, 3 Brook Office Park, Emersons Green, Bristol, BS16 7FL | VAT Number: GB821928327 | Registration Number: 04479417
Copyright © 2007 - 2022 The HR Dept Ltd. HR DEPT is a registered trademark belonging to The HR Dept Limited.