Employee performance
management service
We can help you with employee performance & appraisal management
Your business is driven by your employees, so you need to maximise their achievement. Employee performance management process starts during the probationary period. At this point, your new hire should prove that they are the right person for the job. After a thorough induction, regular meetings and performance appraisals allow you to assess their effectiveness and address any issues early on.
If you're not sure where to start, we can steer you in the right direction. We'll advise you on inductions and design your employee performance management process to set you off on the right foot. We'll ensure your processes are legally compliant, and we can be by your side if poor performance leads to difficult conversations or dismissal.
Outsourcing employee performance management to us will ensure that staff appraisals and reviews are regularly carried out to the highest standards. This gives you more time to focus on your core business objectives.
What is a staff performance appraisal?
A staff appraisal is a meeting between you and your employees. This is a two-way process that formally records an employee's performance over a set period, usually six months or a year. Ideally it will be a summary of your 1 2 1 meetings during that period. Typically, a performance appraisal will include details of how your employee can continue their good performance, as well as feedback to help improve their performance if needed. It is their opportunity to tell you how they believe they have been supported and encouraged along the way. There should be no surprises.
Performance management is incredibly important for both you and your employees. As well as being a determining factor in an employee's wage increase and promotion, it is also beneficial in evaluating how they have performed as well as to understand their hopes and ambitions for the future.
The benefits of performance appraisals
When planned and executed correctly, staff appraisals can identify an employee's strengths and weaknesses, improving their personal growth as they enhance the good and improve the bad.
Measuring an employee's performance can do wonders for their morale and motivation, too. Appraisals allow you to identify — and then reward — employees who are working hard and performing well. This recognition can give employees a sense of appreciation and significance that can boost performance. Objective review also avoids claims of favouritism
The great thing about performance appraisals is that while they are focused on your employee's performance and growth, they also highlight areas for improvement within your business. Gathering feedback during appraisals can be hugely beneficial to creating a more efficient and profitable business. Plus, they can help surface and resolve any issues, or highlight training needs, before bigger problems arise.
An appraisal is a dialogue and the feedback you give should be fair and constructive in order to boost employee productivity.
At times it can be tricky to have difficult conversations in this way, so it pays to consult external support, like The HR Dept, to help you with your performance appraisal process.
Our approach to staff performance appraisals
Some businesses find it hard to manage their performance appraisal process. If it's not finding the time to plan and carry out appraisals, it's knowing what to say and how to deliver the feedback in the best way. That's where we come in.
Our experts will help you implement a professional appraisal process that is well-thought-out and legally compliant. It starts with getting to know you, your business and its employees. We will review your current process and get a detailed picture of how you operate. From here, we'll offer sensible advice that is completely tailored to your business, enabling you to create an appraisal process that helps you and your employees grow and succeed.
As well as creating tailor-made procedures for your company, The HR Dept can run training programmes for managers and staff. This will ensure both parties get the maximum benefit from the performance management process.
If you want us to handle your performance appraisals to ensure your business continues to operate most efficiently and effectively, give us a call or drop us an email and one of our friendly HR experts will talk you through the first steps.
Up next read more about HR software & staff records
Performance Appraisals FAQ
What are the tips for effective performance appraisals?
When planned and done correctly, performance appraisals should be productive for both employee and employer. Here are some top tips for delivering effective appraisals:
Be prepared: Preparation is key. Give employees plenty of notice so they can prepare for the appraisal and come armed with any questions they might have.
Listen carefully: Give employees plenty of time to speak. Listen carefully and take note of non-verbal cues such as body language.
Hone your skills: Practice, practice, practice. If you haven't received any formal training on performance management, now's the time to think about learning how to design, plan and deliver effective appraisals.
Offer regular feedback: Giving regular feedback to your employees is a great way to ensure everyone is on track, and that training is offered when needed. Also, celebrating successes can regularly boost morale and motivation, which in turn, can improve performance.
Encourage open discussion: Ask your employee questions regarding their performance. Opening the appraisal up for discussion is a great way to make employees feel involved. It also allows them to raise any concerns or ask questions.
What are the 3 basic functions of an effective performance appraisal?
Every performance appraisal will be different. However, there are three basic functions that make up an effective appraisal.
First, the appraisal should provide feedback on the individual's performance. Second, it should act as a basis for changing behaviours to ensure more efficient working habits. Third, the appraisal should provide managers with data they can use to judge future job assignments and compensation.
What happens during a staff appraisal?
Staff appraisals discuss an employee's performance and workload. As well as the employee's performance day-to-day, any actions, changes or next steps are also discussed.
Appraisals typically start with the employer asking the employee to share their thoughts on how they think they are performing. From here, the employer should work through the appraisal form, providing feedback and advice along the way.
It's important to note that you should never compare two employees. Instead, use targets, objectives and expectations you have previously set. If there's an area you feel the employee needs to improve, offer constructive criticism, highlighting how they can improve.
What is a staff appraisal form?
A staff appraisal form is a form that helps you measure your employee's performance. Typically, it features things like quality of work, productivity, dependability, attendance and relations with others. There can also be a space for a performance rating and comments.
As well as making it easy to see how an employee is performing at a glance, it helps keep you on track during the appraisal — as you can work through each area one after another. What's more, documenting the results makes it easy to see how each employee is progressing.
What is the purpose of a staff appraisal?
Ultimately, staff appraisals are designed to measure and improve the performance of your workplace. By having one-to-one meetings with each employee, you can discuss their performance and get to know their strengths and weaknesses. From here, you can recommend training for further growth and development.
Are performance appraisals a legal requirement?
No, performance appraisals aren't a legal requirement. However, we highly recommend them for every business, as they give you and your employees the chance to talk about work issues and support them with the training and development they need to excel in their role.
Employee reviews also offer an opportunity to check in on staff wellbeing and uncover any personal issues that could be impacting work.
Contact us for a
Free Consultation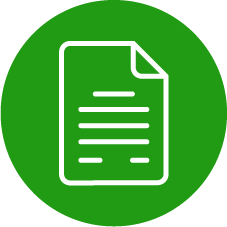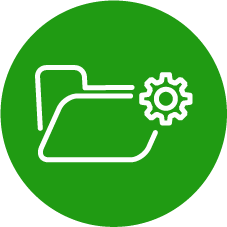 HR Software and Staff Records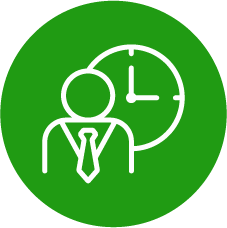 Looking for expert HR support?
We can help you focus on your business by taking care of all your human resources needs.

Let us know how we can help or ask about our free initial HR review.
Preventing People Problems
Subscribe to our monthly newsletter
Office Address: CENTRAL OFFICE, The HR Dept. Ltd, First Floor, 3 Brook Office Park, Emersons Green, Bristol, BS16 7FL | VAT Number: GB821928327 | Registration Number: 04479417
Copyright © 2007 - 2022 The HR Dept Ltd. HR DEPT is a registered trademark belonging to The HR Dept Limited.