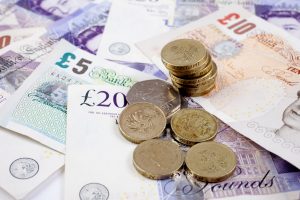 The Budget is an annual announcement from the government which notifies the nation on important financial matters and policy changes for the year ahead. These changes can often have an impact on employers, and this year's announcement was no different. The 2018 Budget has now been released and we have summarised the vital need-to-know updates for SMEs below.
Entrepreneur's Relief
We are pleased to see the announcement of the extension of the qualifying period for Entrepreneur's Relief to two years. Many business owners will know the challenges of making a new enterprise take off in just 12 months, so this announcement gives new businesses a real chance of succeeding.
Apprenticeships
Likewise, there is further good news for SME owners in the announcement regarding apprenticeships, which will see the contributions made by smaller firms taking on apprenticeships halved to just 5%.
IR35
The roll-out of IR35 to the private sector would have been an administrative nightmare if it had been brought in in April next year. Delaying the changes until 2020 is welcome, as is the news that it will be applied only to medium and large businesses. It's a relief for smaller employers. However, with an ongoing review and consultation on employment statuses well underway, we are very concerned about how this move will match up with any changes to come from other Whitehall departments. Changes may well end up further complicating an already baffling employment status system for business owners.
Business Rates
All SMEs paying business rates will be pleased to hear the news about the commitment to change business rates in 2021. In the short-term, a reduction in rates by one third is an excellent start.
National Living Wage
It was announced that the National Living Wage will rise by 4.9% in April, from £7.83 to £8.21 per hour. This will affect some sectors more than others. For businesses with low-paid workers such as in care and hospitality, we'd advise factoring these new rates into your budgeting for next year as soon as possible.