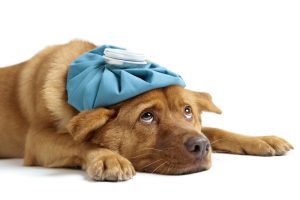 Pets are often considered part of the family. Sometimes they're even part of the business you run!
If you are a sucker for your four-legged companion, you'll know how hard it is when a pet is feeling 'ruff', and also what a nightmare it can be meeting both work and pet-care responsibilities. Over the last decade, businesses have heard the howl of their staff, leading some to adopt a more 'pet-friendly' approach – and even put 'pet policies' in place.
In the absence of legislation, it's up to you the employer to choose how 'pet-friendly' you are. Feeling accommodating? At the very top end of the scale we see employers actually adding furry friends to the roster, with professionals such as Larry, (ex) Chief Mouser at the Cabinet Office. Even more allow pets into the workplace, some actively encourage it! Think they're barking mad? You won't once you see how a little unconditional love can boost the mood, reduce stress, and tempt talent to your business.
Puppy rental isn't something The HR Dept engages in, in case you were wondering! But if you are considering the benefits, they should be weighed against the practicalities. A badly behaved pet won't do your team any favours; and make sure everybody is keen on the idea. People may be uncomfortable around certain pets or may even (achoo!) be allergic. Work with food, or in potentially dangerous environments? Again, a resident pet will raise the eyebrows of any visiting health, hygiene and safety inspectors.
A common issue that arises with regards to employees and pets will be what's often termed as 'peternity leave'. This occurs when employers grant staff some time away from work to care, or grieve for a beloved pet. Vet visits are easy to manage when planned in advance but when there is an emergency, staff may look to you for help. It's a mark of a good employer to consider their request to leave early, or take a day out. Again pets can be considered as part of the family, so giving employees the time they need to take care of them, or recover from a passing, is not necessarily unreasonable.
'That's all well and good', we hear you say, 'but how loose should this leash be?' Should all pets be treated the same? Most would question the need for an employee to take time off after losing a goldfish or the family hamster! Equally, what about an employee with lots of pets and hence lots of visits to the vet? Employers should take each case on its individual merit, and should look at getting a policy in place to clear up any grey areas.
Before you bark up the wrong tree, get in touch with The HR Dept, we'll make sure you're on the right track.