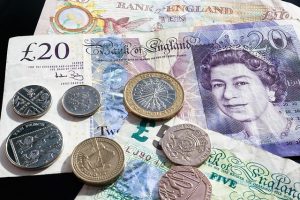 Over 200 businesses have been named-and-shamed by the government for not paying the national minimum wage, with retail, hairdressing and hospitality the worst offenders.
While there are a few companies who are outrageously and purposefully trying to avoid paying staff the legal minimum, most companies caught were being caught out by simple mistakes and not understanding when people have to be paid.
Some of the most common pitfalls in national minimum wage law:
• Using customer tips to top up staff pay
• Making staff pay for their own uniforms
• Making staff pay for their own equipment
• Not paying staff to attend staff meetings (usually before or after a shift)
• Not factoring in any security checks into their hourly rates
• Getting the rate of minimum wage wrong
• Mixing up the minimum wage and the living wage
Lots of companies can pay the national minimum wage and be caught out by staff having to attend a mandatory meeting before their shift (which they have to be paid for) – and the wage falls below the legal minimum.
The risk of getting it wrong includes being shamed by the tax authority HMRC, in addition to being prosecuted for not paying the legal minimum or even taken to an employment tribunal. The reputational damage, fines and back pay can be financially crippling, so it's important to get it right.
What do I have to pay people?
The government set the legal minimum you can pay employees, which changes every year or so to take inflation into account.
There are five different rates, depending on the age of the employee. These rates are current from April 2017, and change every April.
| | | | | | |
| --- | --- | --- | --- | --- | --- |
| Employee Age | 25+ | 21-24 | 18-20 | <18 | Apprentice* |
|  Wage |  £7.50 | £7.05 | £5.60 | £4.05 | £3.50 |
The apprentice rate is for:
• Apprentices under 19
• Apprentices aged 19 or older, and in the first year of their apprenticeship
The age based wage will apply for apprentices aged 19 or older, having completed the first year of their apprenticeship.
Who is entitled to the minimum wage?
Everyone of school leaving age (in most cases, 16) is entitled to the legal minimum, including students, foreign and casual workers.
What's the difference between the minimum wage and the living wage?
The national minimum wage covers the brackets from 18 to 24, the national living wage is the highest rate, for staff aged 25 or older.
How can I make sure I'm getting it right?
Get in touch with your local HR Dept and they'll be able to guide you about how to make sure you're on the right side of the law.