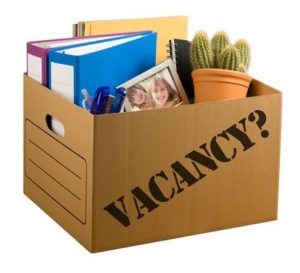 Have you experienced difficulties recruiting for a role this year?
Have you been "ghosted" by candidates that are super eager at interview then fail to turn up on day one?
The unemployment rate is at an 18-year low and you've been on the receiving end of a job market that has been turned on its head and, as the recruiter, you are no longer calling the shots! What's the answer?
We're seeing a shift towards "agile recruitment" which is a win-win for both sides. For you, it means that you secure a candidate who is available immediately, works on a temp-to-perm basis (so it's a "working interview" rather than tying people up with multiple interviews, backwards and forwards), reduces the need for a probation period and removes the cautiousness to commit that is becoming more and more prevalent in the ever-growing millenial/Gen Z (call it what you will!) workforce that is resulting in your "ghost" candidates.  The "agile" approach allows the candidate to try before they buy as well. It allows them time to observe the culture, organisational objectives and teams before they fully commit.
Recruitment styles are having to evolve along with the rest of the world. Operating at pace has become the norm in both the social and the business world.
So, if your business is ready and raring to adopt this new approach to make sure you get the cream of the crop, contact The HR Dept so we can support you with your agile recruitment. We're here to Prevent People Problems.
By Victoria Thomson, HR Director, The HR Dept Haywards Heath & Crowborough