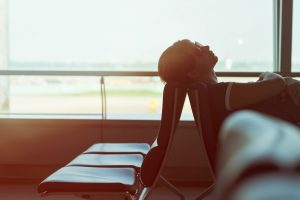 The sad news that Thomas Cook has gone into liquidation has knock on effects for many people. Some holidaymakers could experience difficulties getting home and returning to day-to-day life.
If an employee has not returned to work from their holiday, would you know what to do?
Find out more about your employee's situation
Since the news broke, immense efforts are being put in place to assist Thomas Cook's customers. The Department for Transport is assuring that UK customers will be brought home as close as possible to their booked return date.
However, if an employee does experience delays and difficulties returning to work, it's a good idea to have a plan in place.
The absent employee should contact you to let you know why they are not able to return to work on time. If you have not heard from them, you must make reasonable efforts to contact them yourself. Be sure to document your process.
Are you able to help?
Once you are in contact with the employee, if it is apparent that they are experiencing difficulties, consider how you might be able to help.
Could you offer them extended paid holiday? Or is it going to be unpaid leave?
They may be facing unexpected costs such as extended pet care until they can get home. If they are really struggling, you may want to consider offering them a short-term loan.
If a short-term loan is agreed, you must get an agreement signed before any deductions are made from the employee's salary. You can do this when they return.
Getting back on track
When an employee doesn't turn up for work as expected it can throw a spanner in the works for day-to-day operations of your business. It's possible you'll need to arrange cover and delegate tasks until they return. We can advise on a simple and efficient process to keep business as usual.
When the employee eventually returns to work, it's a good idea to book in some time with them. Catch up with them on anything important they may have missed and make sure they are fit to return.
If you find yourself in this situation and have questions on how to move forward, contact us today.