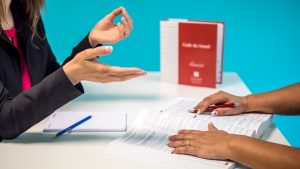 Written by Simon Morgan, HR Dept South East London and North Kent.
It's a new season and, after a long summer, many businesses are ramping up activity in the approach to Christmas. HR is by no means immune from the frenzy –
here's our summary of HR developments from the summer and through to the end of the year of which you'll need to be aware.
From the summer
1. Sexual harassment in the workplace
In July, the Women and Equalities Commission produced its report on Sexual Harassment in the Workplace. It makes five main recommendations, including a mandatory duty on employers to protect employees from sexual harassment, reintroducing employer liability for third party harassment, and extending the time limit for bringing a claim to six months. The Government now needs to consider these recommendations and decide which, if any, to implement.
2. EU Settlement Scheme
Also in July, the Government published its EU Settlement Scheme Employer Toolkit. Its aim is to provide employers with the right tools and information to support employees and their families from the EU, helping them to register for the new immigration status that will be legally required after Brexit.
3. Gender pay gap reporting
This year for the first time large employers in the UK were required to publish their gender pay gap. Although SMEs weren't directly affected, in August the Business, Energy and Industrial Strategy Committee (BEIS) published a report which recommended widening the criteria to any organisation with more than 50 employees.
4. Parental Bereavement (Leave and Pay) Act 2018
This Bill received Royal Assent on 13 September. Providing a legal entitlement of at least two weeks leave and pay for parents who have lost a child, it is expected to come into force in April 2020.
5. Acas guidance on employment references
Earlier this month, Acas published new guidance to help employers and employees understand the rules around employment references. It includes information on what to include in them, when they are needed, and how to resolve problems around them.
Still to come
6. Childcare Voucher Scheme
Childcare voucher salary-sacrifice schemes close to new entrants from October, but can continue for existing users. The new tax-free childcare scheme doesn't involve employers – individuals must apply themselves.
7. Workers (Definition and Rights) Bill
This private members' bill is one to watch. Scottish MP Chris Stephens introduced the Bill last year; due to pass to the second stage in the Parliamentary procedure in October, if passed it would ban zero hours contracts, except where their use was agreed with the individual's trade union.
For more information on anything contained in this briefing, or on any other HR issues, please contact Simon Morgan at the HR Dept South East London and Kent on simon.morgan@hrdept.co.uk.