Written by Victoria Thomson, HR Dept Haywards Heath & Crowborough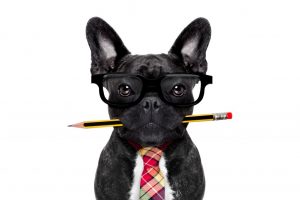 How often have you heard someone say: I was mis-sold the job?  It's not what I signed up for!  Have you ever had a member of staff resign because the job wasn't what they thought?
Job descriptions are one of the most important pieces of documentation an employer must have. Why? They prevent legal claims and increase productivity. In addition, they clarify and enhance communication between employer and employee, and they are critical in supporting nearly every employment action, including: recruitment, salary setting, appraisals, promotion, and – occasionally – termination.
Employers must comply with a growing list of employment laws and regulations. If an employee challenges an employment decision, the job description is one of the most important documents an employer will be required to provide.  Job descriptions help prevent claims at employment tribunals for unfair or constructive dismissal and charges of discrimination.  They help set appropriate salary levels, help you to hire a skilled team, and keep your precious business compliant with current employment legislation.
A good job description functions as a foundation for developing interview questions, carrying out performance reviews, and setting goals, salary increases, and growth paths. Having the right people in the right positions performing their responsibilities correctly is vital to a company's success. New hires should be given a copy of their job description during the interview process so that they know what will be expected of them and if they are capable of performing the required duties, or if training will be necessary.
Current employees should be given a copy of their job description as part of a team meeting or during a performance review to ensure everyone is on the same page, and to discuss any modifications.
When you prepare a job description it is important to include the following items:
Position/Title
Who the employee directly reports to
Job summary
Qualifications required
Education and experience required
Certificates, licenses, and registrations that are required
Physical requirements
Work environment
Competencies
Person specification
It is also important to include the phrase "and other duties as appropriate to the role" in the job description. This phrase gives the job description a little flexibility so that the employee can work outside the box.  You, as the employer, will still be obliged to consult with them on any major changes to the role.  But it's handy to have a little wiggle room!
If you don't have job descriptions for your staff, or you do but they are out-dated and you simply don't have the time to update them, or you just don't know where to begin, don't panic!  Contact the HR Dept Haywards Heath & Crowborough on 01444 688 988 or email Victoria.thomson@hrdept.co.uk and we'll help get you back on track.