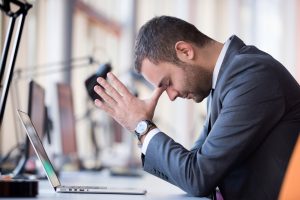 Most of us will have witnessed it at some point, some may have been the victims or even the perpetrators. We're talking about bullying. As part of 'Anti-Bullying Week' from the 12th-16th November, young adults, children, parents and teachers are empowering people to 'make a noise about bullying', raising awareness and – we all hope – preventing it. Although an issue prevalent in schools, we have to remember that bullying doesn't stop at the school gates.
Adults too can be victims – both domestically and professionally, with equally devastating effects on an individual's wellbeing. Workplace bullying for one can take many forms; it can be verbal or nonverbal, psychological, utilise humiliation, and even stretch to actual physical abuse. Sometimes it can be as discreet as a passing comment made by colleagues, or isolating someone. At the other end of the scale: publicly losing one's temper at a member of staff.
In the last 15 years, as workplaces have gone digital and society has taken to social media, workplace bullying is becoming more prominent online. The internet, especially Facebook, is a real catalyst for colleagues venting their frustrations to one another. Many forgetting professionalism and that what enters the public domain stays there. Connecting with colleagues on social media can be like opening a can of worms, but by not connecting with a colleague you also may run the risk of offending them, causing unwanted conflict down the line.
A tribunal case in Australia came to an interesting conclusion: that the act of one person unfriending another in certain circumstances on Facebook can constitute workplace bullying in its own right. According to the Fair Work Commission, one worker's decision to unfriend her colleague displayed 'a lack of emotional maturity' and was 'indicative of unreasonable behaviour'.
So with such a potentially complex problem, what can you as an employer do to defend against bullying? In the first instance, make sure you've got your social media, bullying and disciplinary policies in place to cover cyber bullying. Let your staff know that you (or a designated person) are available to discuss any workplace issue including bullying.  After all, if you are unaware of the situation you can't fix the problem. If you find that bullying has taken place, investigate.
Other proactive steps could include designating staff wellbeing as one of the business's top priorities. Creating a culture in which employees' mental and physical health is nurtured, is not only good for them but good for productivity and staff loyalty too. One way to do this is by way of an Employee Assistance Program (EAP). This flexible benefit offers staff free, confidential and independent support on a wide range of personal and professional issues, paid for by the business. The reduction in stress absences and staff turnover should vastly outweigh the small monthly fee.
The HR Dept are experts in assisting SMEs with bullying cases. From conducting investigations to implementing disciplinary proceedings. And we can help with Employee Assistance Programs too! To discuss any issues raised in this anti-bullying week blog post, call The HR Dept today.