You don't have to be a crocodile wrangler or parachute tester to be exposed to risk at work.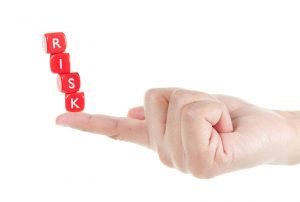 So whether you have started a new company or have an established organisation, if there is one thing you should know about health and safety, it is the risk assessment.
No matter what your size, you are required by law to carry out a risk assessment. That said, if you have fewer than five employees, you do not have to record your risk assessment. You may, though, find it helpful to do so.
What is a health and safety risk assessment?
A health and safety risk assessment is an exercise in considering how ill health or accidents could be triggered in a workplace. In doing this you will evaluate how likely something is to happen, and how serious the consequences would be if it did. You then need to decide upon adequate measures to control the risks and to eliminate or mitigate them.
A high-level outline of the process you might go through is:
Identify the hazards,
Work out who is at risk and what could happen to them,
Weigh up the likelihood and impact of the risk and decide upon mitigations,
Write it all down,
Review it periodically.
Further risk control regulations
Your risk assessment may uncover a hazard that has specialist control regulations. A major example of this is the COSHH regulations which stand for Control of Substances Hazardous to Health. These are relevant to many sectors from hair dressing to offshore oil and gas. When COSHH is applicable, there will probably be specific control measures that you have to adopt by law.
Sensible risk assessments
Health and safety often gets a bad name, but this is undeserved. It is about protecting people from real risks. So a risk assessment should not be seen as a paperwork creating exercise. Focus on what the real risks are.
We work with a lot of office-based businesses and in this case you may start by thinking about the use of display screen equipment and its effect on eyesight. If your staff are sitting down all day there will be risks around posture and circulation to consider.
Manufacturing is another big sector for us and here you might think about the risks surrounding use of machinery, picking up heavy objects and perhaps hazardous substances, depending on your circumstances.
When risk assessments go wrong
A utility company recently had to pay £733,000 in fines and more than £18,000 of costs following an inadequate risk assessment that led to the tragic death of a worker.
In this case, the worker suffered fatal burns when grinding through corroded bolts at the bottom of a dry well. A drain valve was found to be half open which had created an oxygen-rich environment that greatly increased the risk of fire.
Crucially, from the perspective of risk assessments, a "near miss" had been recorded at the same location less than a year earlier. An investigation was carried out but came to the wrong conclusions, and people on site on the day were not aware of this previous near miss.
It was the only site in the utility company's estate that used an oxygen gas injection technique, and the HSE found that no site-specific procedures were in place. Neither was oxygen enrichment cited as a potential hazard on the generic risk assessment template. All this meant that the risk assessment was inadequate and the company became liable for the heavy penalty.
The financial penalties are eye-catching but, of course, the loss of life is the real tragedy and a stark reminder of why getting risk assessments correct is so important.
Professional help with risk assessments
If you need support to ensure you get your risk assessment right, call our team at The H&S Dept on 0345 208 1120 and we will help you devise a risk assessment appropriate to your business.