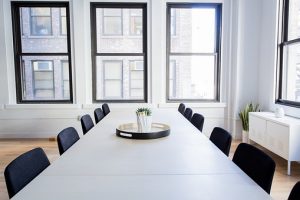 Written by Simon Morgan, South East London and North Kent
Many businesses experience a slowdown during the summer, with staff, suppliers and clients away on holiday. But rather than sit bored at your desk wishing away the hours, make the most of the quiet period to do some HR housekeeping – invest time now to save time and money in the future.
Plan ahead
Many of us spend most of the year fire fighting; though 'planning' may be on our 'to do' lists, we rarely find the time to actually get it done. Use the quieter summer period to identify where you want HR to be in 3, 6, 12 and 24 months time, and what resources you'll need to get there.
Get ready for General Data Protection Regulations (GDPR)
On 25 May 2018, GDPR will come into force, yet despite hefty fines for non-compliance (up to €20,000,000!) many SMEs aren't prepared. The regulations cover personal data about employees and potential employees, so HR is at the heart of making sure their organisation complies. The first step is to conduct a data protection gap analysis – get yours underway now.
Review your recruitment strategy
The Brexit talks are well underway, and while we're still a long way from knowing what the outcome will be, we can be certain that there will be an impact on recruitment. Declining job applications from EU-born workers and emerging skills gaps are likely to cause many HR headaches over the coming months and years – spend this quiet period devising ways to minimise the impact on your firm.
Consider training needs
In light of the potential recruitment issues identified above, it's more important than ever to train and retain your existing staff. Review your learning and development programme to ensure that it's fit for purpose.
Refresh your HR policies
Not the most fascinating of tasks but an immensely useful one is reviewing your HR policies. Do you have the right policies in place? Are they current and up to date? Are there other policies that your business would benefit from having? HR policies shouldn't just be about making sure you meet minimum legal requirements, but also providing consistency and certainty across the organisation.
For help with some HR housekeeping, contact Simon Morgan at The HR Dept.