Are you dealing with a digital grievance?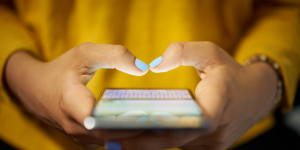 Social media channels, from Facebook to TikTok, have become the go-to platforms for venting frustrations. Whether that's confiding in a friend via a private Facebook message, starting a twitter trend with likeminded strangers or filming tell-all videos that go viral.
It has become second nature for some people to share their experiences online, with little left to the imagination. So much so that even the inner sanctum of the workplace can become public knowledge in a matter of seconds via a disgruntled employee with a penchant for posting.
If you're less inclined to go public with your problems, it can be horrifying to find out that someone else has; especially if your business has been tagged, named, and shamed for all to see.
Even if you don't use social media, other people do, and will. Rather than live in fear, however, of what an employee might be saying about your company online, your focus and attention is best spent on building and maintaining a safe and compliant workplace, reducing the risk of grievances altogether.
Good communication is crucial in your business. An employee with a grievance will typically try to raise issues internally first, and there is a procedure that needs to be followed. Usually, it is only if the proper reporting lines are lacking, or they feel ignored, that they will seek to vent their frustrations publicly.
Having a reliable process in place (that is known to all staff) for reporting any issues or concerns during the working day, helps to manage the process. It gives you the opportunity to understand areas of your business that might need improving, or could be damaging, whilst letting employees know that their input matters.
What if it's a small issue and they won't let it go? Your process is just as important for the seemingly smaller issues so that you can document and reiterate your response on the matter. Additionally, smaller issues can turn into bigger issues, and having an audit trail will provide your defence.
There are times when you follow all the rules and still an employee will be dissatisfied and complain to their online audience. A social media conduct policy will help to protect your business, and your actions in relation to any breach of your policy.
Dealing with a digital grievance can be stressful and time consuming for a small business. If you have questions about implementing best practice HR or a social media policy, call us today.
---
How working from home led to disability discrimination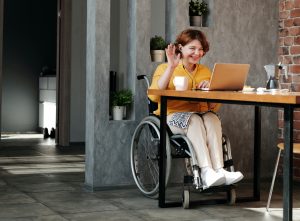 Disability does not discriminate, which means that it can happen to anyone at any point in their life. However, disability discrimination still occurs. The current disability employment gap highlights that disabled people continue to face disproportionate barriers to employment.
To support disabled employees, employers are expected to make reasonable adjustments that remove or reduce the effect of an employee's disability so that they can do their job. Such adjustments should be positive. However, a recent employment tribunal has shown that this is not always the case.
IT Manager Mr. Lawton worked on the fifth floor of a building and suffered from complex regional pain syndrome. He regularly used crutches around the office to help with his disability. Due to reoccurring issues with the lift, Mr. Lawton asked if he could work from home when the lift was out of order. Communication between Mr Lawton and his employer, Mr Singh, showed that this was approved in accordance with occupational health, although seemingly begrudgingly and conditionally.
From then on, Mr. Lawton reported to being treated differently and unfavourably because of his disability. In one example, he was told he was too slow during a fire drill evacuation. A disciplinary investigation following an incident with the company server resulted in Mr. Lawton eventually resigning and taking his employer to tribunal. Here, he won for disability discrimination.
Although Mr. Lawton's employer had made the adjustments in compliance with the Equality Act, the adjustments had been seen as a burden and the complainant treated unfavourably as a result.
A separate case concerning a need for flexible working saw a working mother win £22,000 in a case of constructive dismissal, when her flexible working request to take care of her daughter with special needs was refused.
The pandemic has given rise to flexible working requests and these two cases show that the process can be complex, especially when dealing with disability or employees with childcare responsibilities.
Each request for flexible working must be well considered and on its own merits. If you have questions about the process, we're here to help.
---
New day one right to carer's leave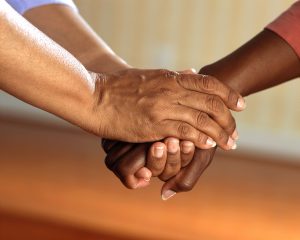 In efforts to "build back better" from the COVID-19 pandemic, the UK government is making changes to create an employment framework that meets the needs of modern workplaces.
Such changes include introducing legislation to support participation in the labour market, such as a new day one right to unpaid carer's leave.
Currently, employees are entitled to time off to deal with an emergency involving a dependant (spouse, partner, child, grandchild, parent, or someone dependent on you for care). Another current provision is parental leave, which allows eligible working parents unpaid time off to look after the welfare of their child.
However, with around five million people in the UK currently providing unpaid care, and almost 50% of those in work, it was deemed that more can be done in the long term to help carers balance their work and caring responsibilities.
It has therefore been confirmed that employees will be given a day one right to take five unpaid working days per year to deal with a long-term care need. The leave can be flexible: for example, half a day at a time or taken in one go, and doesn't replace the current entitlement of time off for dependants.
Although it is more leave to be processed, the supportive approach to work-life balance should result in happier, healthier, and engaged employees.
---
Is full disclosure reducing your recruiter prospects?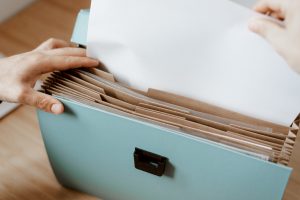 Would you hire an ex-offender to work in your business? Perhaps you have never considered this before. In fact, your recruitment process might even be deciding for you by filtering out applicants with a criminal record. As such, you could be minimising your talent pool.
Some roles will understandably require criminal records to be disclosed and checked early on, to assess the nature of an offence in relation to the job that needs to be done. There are also roles where any unspent criminal conviction will be a bar to their employment.
However, if the role would not usually require a deep dive into someone's background history, you could consider asking for criminal record history to be disclosed later in your recruitment process.
Why is this a good idea? Well, there are benefits to hiring ex-offenders as some businesses have already testified. Halfords has stated that the level of retention amongst its prison academy graduates is higher than that of other employees. Timpson also consider ex-offenders, finding them to be keen for an opportunity and making "great colleagues". It is good for society too, as it is known that the chance of reoffending is far lower if the offender has steady employment after they are released.
With that in mind, we ask again: Would you hire an ex-offender to work in your business? If it's something that you would like to explore further, HR can help guide you in the right direction.
---
Joining forces with your social media star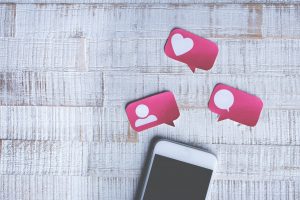 We have touched on the subject of what can happen when an employee is overly active on social media by mostly looking at the negatives. That is, they are on it when they should be working, or they are revealing company secrets for the world to see. Yikes!
Could there be any positives to an overly social employee? It appears that some businesses have found there are. Uploading her work life to TikTok, including a 9-5 Dolly Parton parody, one Tesco employee has received more than a million streams. Her manager doesn't seem to mind, and for Tesco, it's showing prospective recruits that fun can still be had when stacking shelves.
Budding social media stars might consider leaving to work for themselves. It can be a lucrative career! So if it's an employee and skill that you'd like to keep in your business, why not see if you can join forces by adding a creative new element to their role?
---
Creative quitters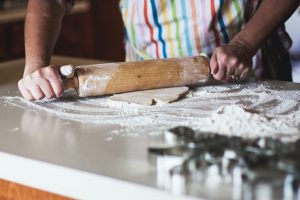 Resignations are nothing new, and there are many reasons why an employee might decide that it's time to move on.
What is perhaps less expected, is the way in which people are choosing to resign these days; and that often depends on whether they are leaving on good terms.
For example, at one end of the scale we have the employee who took up baking in his spare time and upon deciding to set up his own bakery, baked a sweet resignation letter for his employer.
On the more resentful end? Setting off all the timers in a restaurant with one-minute intervals, and hiding them, is definitely up there.