At The HR Dept we work with a wide range of SME businesses, just like yours. From recruitment to redundancy and everything in between, we can provide you with HR and employment law support every step of the way.
See what some of our clients have to say about working with us.
It was reassuring to have expert advice from Victoria. As much as we would like to be experts in every field, the simple fact is that we aren't. So when the need arises, we are always happy to refer our enquiries to the HR expert.
Victoria is the most user friendly HR person I have met. Having got to know her through the HHBA networking events, I recently sought her advice on best practice around maternity leave. It was such a helpful and reassuring meeting, a bit like talking to a close friend about HR really. I would definitely recommend Victoria.
Victoria had been very useful and has done my HR for my employees and company needs. Very good, reliable and cost effective – would highly recommend
Victoria has been great in helping us ensure we are compliant with our HR, as well as helping us create a framework for developing our internal culture and personal development plans for our staff through a period of substantial growth. Two particular journeys she has helped us with are getting staff on maternity leave, and making sure our contracts are in order – both of which Victoria made very easy for us to work through. We now have much more confidence that we are doing the best for our staff and business.
Having found a potential new member of staff to join our team, we felt we needed some expert help on HR matters and I was very pleased to appoint the HR Department to act . They carried out a second interview of the prospective staff member and gave us lots of advice of which questions we could and couldn't ask and then went on to advise us on offer letters and modernising our Contract of Employment so that it complies with the latest legislation. All in all, a very good service which we are very pleased with and our new member of staff joins us in a couple of months' time. I would certainly recommend Victoria of the HR Department to any small business that needs some help on HR matters.
I have been working with Victoria from the HR Dept on a project basis for over seven months.
As a company determined to always provide the highest quality of service to our customers, it's important that each team member is professional, reliable and consistent across the board in their work.
I used to write my staff contracts myself, but whilst I was able to lean on external guides and templates, they were never as good as an expert creating them. At the same time, as the team has grown, achieving consistency and ensuring a high-standard of work hasn' t always been easy.
Victoria has helped me bring all employee contracts up to a fully legal and professional standard, ensuring that the finer details of all that is required and expected are included.
Victoria has also created an Employee Handbook, which is referred to by all members of the team.
Lastly, at a tough time when an engineer wasn' t working to the high standard expected, I had Victoria to turn to and reassure me on how best to terminate their contract.
It is possible to try to wear an HR hat when running a business, but to be able to lean on an expert who is at the end of the phone ready to give ongoing consultancy and guidance is a no-br ainer for me. It takes away what used to be a big headache and means I can focus on the business itself . Outsourcing your HR can save you time and money.
Employing someone of equivalent experience could cost you as much as 10 times more.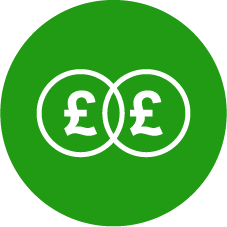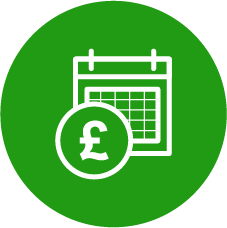 Preventing People Problems
Subscribe to our monthly newsletter
Office Address: Aberdeen House, South Road, Haywards Heath, West Sussex, RH16 4NG | VAT Number: 278843842 | Registration Number: 10984281
Copyright © 2007 - 2019 The HR Dept Ltd. HR DEPT is a registered trademark belonging to The HR Dept Limited.