COVID-19: Summary of news for employers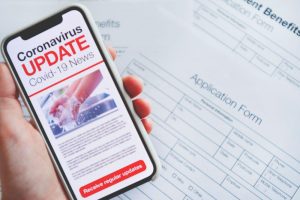 With coronavirus-related regulation being brought in and amended on a daily basis, you could be forgiven for experiencing information overload, and struggling to decipher what's relevant to you. So here's a rundown of some of the headline information for business owners.
The Coronavirus Job Retention Scheme has continued to evolve since it was first announced. Most recently the scope has been widened to include any employee on your PAYE scheme on or before 19 March (previously it was 28 February). And you can now extend fixed-term contracts so those on them continue to be covered. People with caring responsibilities can now also be furloughed
Make sure poor admin doesn't trip you up when using this scheme. A written and signed agreement with a furloughed employee, stating the date the furlough started, needs to be in place and kept for five years.
Short term sickness absence for self isolation is covered by Statutory Sick Pay but if there is a business reason to furlough an employee on sick leave they can be furloughed.
There has been a relaxation of the rules on annual leave. It is recognised that many staff will not have used their holiday entitlement and if they had to in the remaining year it would cause more problems for the business. The company can now agree to allow them to carry their statutory leave over into the next two leave years.
And then there's the home working! With many more employees working remotely now, consider a home working policy to clarify expectations. Motivation may be an issue. Regular communication and video conferencing will encourage the maintenance of good working practices. Ensure your employees are fully equipped to do their jobs properly and that your data remains secure in remote environments.
It's worth reminding employees of what constitutes good health and safety whilst they're home working. Our e-learning modules can help you with this.
The uncertainty associated with this virus is having a big impact on mental health and well-being. Be understanding, keep communication flowing, advocate exercise and virtual socialising and share useful mental health support resources.
And remember, The HR Dept is here to give you a helping hand during this time, so get in touch for more information or support and visit our dedicated coronavirus HR hub for more information.
---
Financial well-being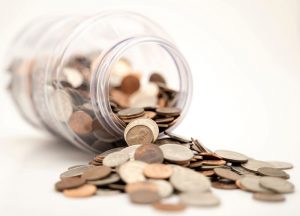 As you'll know, and may be experiencing yourself, the coronavirus pandemic is leaving many people very worried about their finances.
If you've had to reduce hours or furlough staff, be sensitive to the impact this will have. And, if you are in a position to, try to reassure your employees that this is temporary. Although don't commit to anything you can't deliver.
Financial anxiety is exacerbated by lack of knowledge, so it's worth signposting what resources are available at the moment. Some banks are offering delayed mortgage repayments, for example, which may ease current pressures.
Explain employee benefits such as statutory sick pay and highlight available support or counselling for debt either via your employee assistance programme or an external organisation like Citizens Advice.
Your employees will be grateful for any help you can offer at this difficult time.
---
Temporary relaxation of Right to Work checks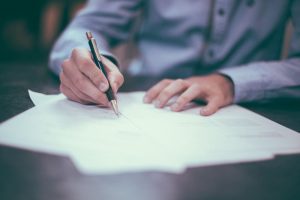 Acknowledging the difficulties employers face carrying out Right to Work checks in the current climate, the government has published temporary amendments to the required procedures.
The process has been made far easier for employers. As of 30 March 2020 you can conduct checks over video calls and accept emailed scanned documents in place of the originals. So, for clarity, you still need to check someone's legitimacy to work (in the revised manner), and also be mindful of potential discrimination for those who are unable to provide documentation.
The government will announce when these measures will cease. At this point, full retrospective checks for those hired during this temporary period will be required.
Get in touch if you need any further help understanding what you need to do.
---
Stay up to date with important legislative changes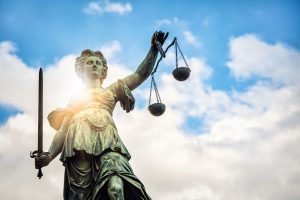 More elements of the Good Work Plan came into operation in April, with a raft of employment law changes. Reported as the largest upgrade to employment rights in two decades, there's a lot to digest, but we can help get you up to speed with what you need to know.
We've been putting this on your radar for the last few months. But now the changes have arrived, it would be all too easy to miss them during the coronavirus pandemic.
A significant aim of the plan is to address the needs of the increasing number of 'atypical' workers and, as such, holiday pay calculations have been altered to better cover those with irregular working hours.
Improvements to agency workers' rights with a move away from the Swedish derogation model is one to watch out for if you engage agency staff. Importantly, there are changes to contracts, which see the introduction of the day one right to a written employment contract (until now you had an eight-week grace period to provide this). Another noteworthy introduction is "Jack's Law", which sets down legislation around parental bereavement leave and pay.
You also need to be aware of the new wage rates applicable from April. The National Living Wage for the 25 and overs has increased from £8.21 to £8.72 an hour and the National Minimum Wage has also seen increases in all of its categories.
In a separate measure, to ease some of the pressure faced by employers in these unprecedented times, the Government Equalities Office has stated that employers will not have to report their gender pay gap data for this reporting year (2019/2020).
Get in touch if you're looking for any further information or guidance on the above changes. Our experts will be happy to help.
---
Clarification on apprenticeships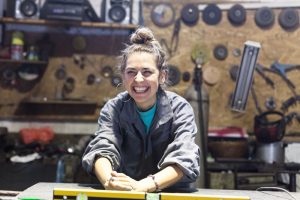 Amidst the barrage of information about the impact of coronavirus on employers and employees, apprenticeships had been largely overlooked. Thankfully, this is no longer the case and the government has provided some much needed support and guidance for you and your apprentices.
Key measures include giving flexibility for furloughed apprentices to continue training, rescheduling or modifying end-point assessments where necessary and offering time extensions for assessments. The measures encourage training providers to deliver training to apprentices remotely, and via e-learning where practicable. They also explain how to record breaks in learning so as not to unnecessarily disrupt funding.
For those apprentices who have been made redundant, the government has stated its ambition to find alternative employment to continue their apprenticeship as soon as possible and within 12 weeks.
---
Bright sparks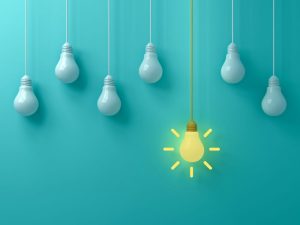 In these strange times, it's easy to get overwhelmed by bad news. So, let's focus on the positive for a minute and consider what amazing developments may emerge from this situation.
Isaac Newton, forced into isolation in 1665 to avoid the Great Plague, developed his theories on calculus, optics and the laws of motion and gravity! Sometimes, a crisis and a bit of thinking time can lead to some world-changing advancements.
So, let's all channel our inner entrepreneur and use this time wisely. Maybe an Einstein, Darwin or Tim Berners-Lee has just been waiting for this moment to change the world!