Are self-employed workers entitled to paid leave?
So often we hear companies say, "I have made them self-employed so I won't have any problems". But the outcome of a recent court case might make them eat their words. If you are in this boat, you may want to pick up the phone to us sharpish.
Mr King, a so-called self-employed commission-only salesperson, worked for The Sash Window Workshop for 13 years until he retired at the age of 65 in 2012. Over the years he had requested and taken holiday – but it was unpaid.
However, Mr King was unhappy at the way he had been treated by his 'employer'. He went to a tribunal claiming that he was a worker and should be entitled to paid holiday. He further claimed that he would have taken more time off had he been aware of his entitlement to paid holiday. He also said that he was the victim of age discrimination, as there is no set retirement age for employed staff.
The tribunal agreed he was an worker of the company, as did the Employment Appeal Tribunal, but the employer appealed again to the Court of Appeal. This is where it gets really scary – the Court of Appeal ruled that a worker who is unable or unwilling to take holiday due to reasons beyond their control should be allowed to carry over the holiday and be paid in lieu on termination. As a result, Mr King was awarded 13 years holiday pay – quite the retirement present.
So, what can we learn from this? First, the employment status, be it employee, worker or self-employed, is not a matter of choice, but of law – and the 'use it or lose it' rule for holiday has become less clear. Second, before writing off unused holiday, employers should consider whether members of staff have been prevented from taking such holiday due to sickness or because of reasons beyond their control.
If you need advice about the employment status of your workforce, contact your local HR Dept for help.
---
Workers rate money and time off as their biggest motivator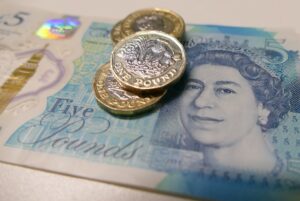 A survey conducted by Purely Digital found that increases in money and annual leave are the biggest motivators amongst employees.
The results revealed that 39.1% of workers were driven most by a financial reward, whilst 36.9% preferred more annual leave, 16% favoured activity days and 15% were incentivised by free products.
Although it's not a big surprise that money is a major motivator amongst employees, it often ends up only being a short-term incentive after the feel-good factor fades.
There is good value for business owners in considering longer term initiatives such as a flexi-time policy that suits employees' ongoing lifestyles. Thinking creatively about how you can reward staff can generate real value for you and them, and also differentiate you as an employer.
The HR Dept can advise you on a suitable and desirable employee benefits package that will really engage your workforce. Contact us for more information.
---
How Blue Monday can affect your workforce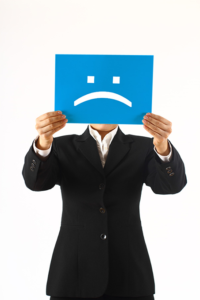 The term 'Blue Monday' might immediately make you think of the New Order song, but it's also a date in the calendar. Often referred to as the most depressing day of the year, Blue Monday generally falls on the third Monday of January, placing 2018's on 15 January.
Staff will be back from the Christmas break and the post-festive blues may well have set in. Throw cold evenings, short days and empty bank accounts into the mix, and you could find yourself with a rather demotivated workforce.
A study conducted by the Social Market Foundation found that money is a big concern amongst British workers, with 13% saying that financial concerns hinder concentration. Alongside this, 24% are just about managing financially and 25% have lost sleep over money worries.
A distracted workforce is bad for any business. But whilst it's not an employer's responsibility to manage the mood of employees, there are some practical things to consider to ensure productivity doesn't suffer.
It won't be for everyone, but some employers are known to offer employees loans in this period to help them get by. Other employers provide an EAP (employee assistance programme) to their staff throughout the year. Typically, this would consist of a confidential helpline and counselling services. It provides support and advice on a range of issues which might include money and mental health problems. They are a cost-effective way of helping your workforce and consequently your business.
If your team has the January blues, we can help. We can advise on how to manage a productive, happy workforce – including setting up an EAP.
---
What does 2018 have in store for HR?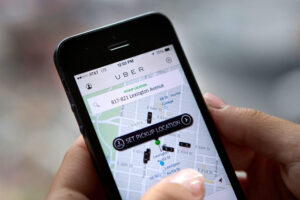 As another year ends, we're gearing up for 2018 so we can hit the ground running. So, what is on the HR horizon? Here are some highlights.
The national living wage will rise by 4.4%. This rise will be above inflation, which is running at 3%. If this will hit you hard, you'll want to explore ways to offset or mitigate this extra cost as soon as possible.
It may be a defining year for the gig economy and workers' rights. The appeal cases of Pimlico Plumbers and Uber, both of whom use self-employed workers, will be determined early in 2018.
And GDPR (General Data Protection Regulation) will come into effect in May 2018. This will have a huge impact on many aspects of business including HR. For help making sure your HR data is GDPR-compliant, get in touch.
---
The importance of communicating policies
Earlier this year an employee was dismissed for wearing headphones in a supermarket's delivery yard.
Whilst agreeing with the employer that it was a serious health and safety issue, a tribunal deemed it unfair dismissal.
This was because the supermarket failed to make it clear that not wearing headphones was part of the health and safety policy and amounted to gross misconduct under the disciplinary policy.
It's vital to conduct risk assessments and have clear policies in place. But it's just as important to make sure they're communicated and understood by staff.
As this case shows, you can't dismiss someone for breaking a rule they were not aware of.
If you need help writing company employment policies, speak to us.
We can also advise on communicating them effectively to your workforce.
---
Plan now for 2018 recruitment
Many businesses will start the recruiting process in January – but one of the tricks to ensure this runs smoothly is to start planning your hiring strategy before Christmas.
Planning early will ensure your recruitment strategy is in line with your business plan, for instance having the right team to meet your goals and the budgets to make the process run smoothly.
If you want to take on employees and kick off the new year in the best way possible, your local HR Dept adviser can help with recruiting and onboarding staff.