When Cupid's arrow strikes the workplace
February is just around the corner and this means that Valentine's Day is fast approaching. Whilst this is generally considered to be a day of love and happiness, it can have a negative effect on your business. Only 12% of company managers have been provided with training on managing workplace romances, so let's look at some of the issues.
Employees falling for each other isn't rare – a study conducted by the Society for Human Resource Management (SHRM) found that 43% of HR staff have encountered workplace romances. SHRM also found that 99% of employers with policies on workplace romances state that romantic relationships between supervisors and their staff are not allowed. After all, the superior's impartiality and authority will be compromised, and this can affect a team's morale.  You certainly don't want employees accusing a manager of weakness or favouritism – and this is if the relationship doesn't turn sour with the problems that could bring!
As written about in so many classic novels, unrequited love is difficult to handle. If an employee 'has the hots' for a co-worker who does not feel the same, any pestering must be dealt with the moment the issue is raised. The last thing you want is a sexual harassment tribunal case on your hands.
Some of us enjoy a gossip from time to time, but unfortunately the relationships between co-workers can be prime subject matter. Ensure this doesn't go too far and reduce productivity. Malicious gossip is very corrosive to team morale. It can also start cliques and bring other problematic issues. Therefore it is worth making sure this doesn't get out of control.
Even if you don't have an official policy in place and are seeing an office romance blossom, it may become necessary to remind the happy couple to remain professional whilst they are in work. And if you think it's required and fits the culture of your business, you could draw up an office policy on romances.
---
Managing staff throughout the Six Nations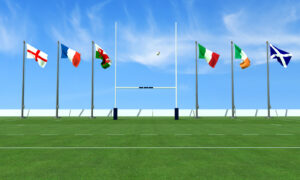 The Six Nations is one of the most highly anticipated tournaments in the rugby world. And whilst many rugby fans will want to support their country this February and March, it's important to ensure your business isn't impacted by the matches.
If you think it will be an issue, remind employees in advance what standards are expected. Most matches will be played on weekends, so if you employ weekend staff, remind them not to come into work under the influence or hungover.
Some businesses choose to show matches in the workplace. This stops employees surreptitiously checking the score on their phone every few minutes. Another option would be to encourage flexible working – perhaps even a day's holiday would be appropriate for avid fans.
If you want to make sure your absence planning and staff policies are up to scratch, or you want to sin bin someone for bad behaviour, contact The HR Dept.
---
Fit for Work service declared unfit for work
The UK government has announced that referrals and assessments under its Fit for Work scheme will come to an end in England and Wales in March 2018, and in Scotland in May 2018 due to a low take-up.
The scheme was designed to provide free occupational health, and support to employers on sickness absence. Provisions will be in place before the referral service ends and its helpline, website and online chat service will still be accessible.
---
Employment tribunals soar after abolition of fees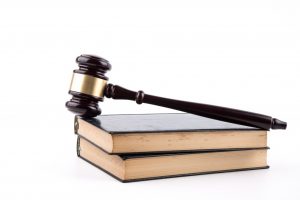 There has been a 66% rise in the overall number of employment tribunal claims in England and Wales in the three months after the mandatory claimant fees were abolished. The claims increased from 549 in July 2017 to 2,926 in August and 2,027 in September. The figures were published by the Courts Service.
Between the years 2013 and 2017, employees had to pay £1,200 to take their claims to an employment tribunal. But now that staff can take their employers to court for free, the number of cases of small businesses ending up in court are expected to continue to skyrocket – particularly for small claims relating to holiday pay and the deduction of wages.
Matthew Taylor author of the Taylor Review, a review of modern working practices, spoke at our recent HR Dept conference, stating "Small businesses don't end up at tribunal because they're evil people. They end up there because they don't have any HR to guide them through complex employment law".
Considering this trend and the reasons behind it, you'll want to take proactive steps to ensure you don't find yourself on the wrong end of an employment tribunal award. Our retained advice line is an invaluable service for SMEs to help ensure they keep on the right side of employment law. Better still, it is backed by our market-leading tribunal insurance which covers all legal costs and any award providing our advice is followed, giving you peace of mind.
For more information on our tribunal insurance and our advice line, pick up the phone and call The HR Dept today.
---
Pensions regulator stepping up prosecutions in store for HR?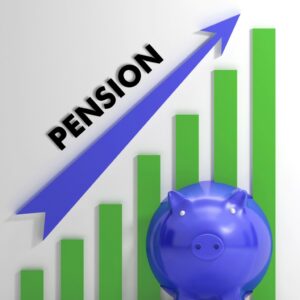 The Pensions Regulator (TPR) has made their first successful prosecution for flouting auto-enrolment pension rules. The company, a bus services operator called Stotts Tours Oldham, had failed to provide a workplace pension for 36 of its employees.
Automatically enrolling staff into a pension scheme is now compulsory by law. If you fail to do so you can face an unlimited fine alongside two years in jail – not to mention also having to pay the pension contributions you should have been making previously.
Forgetting or wilfully refusing to auto enrol your employees is a criminal offence and, as this case highlights, will ultimately cost you. Our payroll, pensions and auto enrolment services help to make sure you are in line with the law and your employees are enrolled in their pension. Contact The HR Dept for more information.
---
Quirks of the 2018 holiday rota
The annual leave section in many employment contracts states '20 days plus statutory holidays'. This normally equates to 28 days – the legal minimum for full time employees.
However, if your company's holiday year runs from April to April, they'll only get 27 days due to where Easter falls in 2018. To remain legally compliant, you'll need to give another day of leave.
Fancy another 2018 holiday rota curveball? Due to how the bank holidays align this May, some of your staff may try to use 14 days of leave to book 24 days off. Whilst you shouldn't obstruct employees taking leave, do ensure you're not understaffed if employees choose this.
Our electronic holiday and absence management system, MyHRToolkit, can help you keep on top of holiday – including the curveballs!