Meeting demand with seasonal workers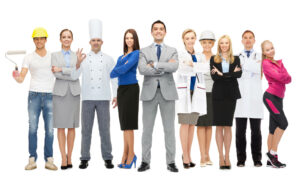 For many businesses, dealing with peaks and troughs in demand is a real challenge – especially when it comes to staffing levels.
Hiring seasonal workers to level them out is a sensible solution for many. But it's important their employment status is clear. Will they be employees, workers or self-employed? Their status will determine how they work and what rights they have. For example, a casual or zero hour person with worker status can decline to work, while an employee is obliged to carry out duties that fall within their role, and while employees have many statutory rights including the right not to be unfairly dismissed, workers have very few rights but are entitled to paid holiday.
So how can you ensure seasonal workers are treated fairly? Those on a fixed-term contract should, by law, receive the same treatment as their permanent colleagues. So if permanent employees share tips, those on fixed-term contracts must be included too. The same goes for part-time employees who are entitled to be treated in the same way as their full-time colleagues.
For many businesses, the busiest times coincide with students' holidays when they are looking to boost their funds. So this can be a useful pool to recruit from. If they're over 18, it should be plain sailing. Any younger and you'll need to consider strict rules governing the employment of someone under the compulsory school age, as well as additional working-time obligations.
Hiring agency workers might seem the simplest solution – but that doesn't let you off the hook entirely! You'll need to give them access to all the facilities your employees enjoy, and let them know about any permanent vacancies. And under the terms of the Agency Workers Regulations, once they've been with you for more than 12 weeks, they're entitled to the same basic working and employment conditions you give your own employees.
It's clear that there are pitfalls in taking on seasonal workers. With employment law changing all the time, you may need some help to get it right. If there's anything you're not sure about, talk to The HR Dept.
---
Moving towards a more inclusive workforce

You'd think in this day and age, employees could feel comfortable being open about their sexuality. But according to LGBT charity Stonewall, more than 35% of LGBT people hide or disguise their sexuality, fearing discrimination at work.
And for anyone thinking that young workers will be more upfront, it's worth pointing out that the highest proportion of people who hid their sexuality in the workplace were aged 18-24.
How can organisations and their staff become more inclusive? The first step is to encourage an open and supportive culture, making it clear intolerance and discrimination isn't acceptable. Remember it's ok to admit you don't know everything – so practise reverse mentoring and learn from less senior employees who understand more than you.
Throughout June, LGBT Pride events will be happening around the country. Could your organisation support one of these, sending a clear signal that inclusivity is firmly at the top of your agenda?
---
Holiday management
Holidays… they're meant to be fun, relaxing, a time of the year to look forward to. So why do they have to be so stressful to organise?
Your staff may be wrestling with school-holiday price jumps, inconvenient (but cheaper) mid-week flights or last-minute deals. And their pressures may transfer to you in the guise of a short-notice holiday request, conflicting bookings and the need to handle frequent questions about holiday entitlement.
Having a clear written holiday policy and communicating it to staff gives you the framework to manage these issues and should be considered a bare minimum.
Looking at advanced solutions for SMEs, our HR Dept Toolkit software is the smart choice. It allows employees to self-manage holiday entitlement, taking much of the headache away from you. For a free demonstration, get in touch.
---
How SMEs can compete with large companies in the fight for talent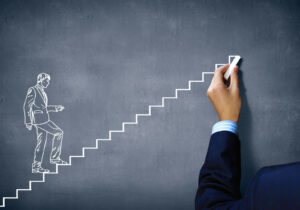 Naturally you want to attract and retain the best people. But if you're an SME, how can you possibly compete with the salaries and perks offered by some of the big players? That's a dilemma faced by many.
Indeed in a recent SME confidence-tracking survey from Bibby Financial Services, 27% of SMEs said they're struggling to hire the right skills. More than one in five are having to increase remuneration to retain talent.
While that's not a very positive picture, it's not all doom and gloom. The good news is that as an SME, you have plenty to offer. A 2017 survey showed that career progression and development tended to be more important to employees than working for a big brand. In a smaller company employees have more opportunity to be involved in different aspects of the business building their skills and experience quickly. And if they have ambitious plans for their career, they'll probably have their sights set on great things for your business as well.
Don't forget the importance of training too. That's an extremely attractive benefit which can help you recruit and retain the right people. SMEs are recognising this, with 42% planning to invest in training. And if you currently have a skills gap, it often makes more sense to develop someone in your team, rather than trying to find a ready-made solution from outside. It's a great way to improve performance, foster loyalty and turn your workforce into even more of an asset.
If you're concerned about attracting the right talent for your business, give us a call.
---
Could you win during the world cup?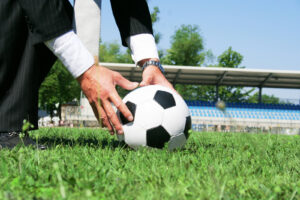 The bookies have Brazil, Germany and Spain as the favourites for this summer's world cup. But could your business be a winner too, indirectly?
Many people will be looking forward to watching their favourite team in action. And with games coming thick and fast on weekdays and weekends, most businesses will have staff who would appreciate flexibility so they can catch a match.
Your options for facilitating this will depend on your circumstances. But ideas to consider include showing the game onsite; allowing employees to follow matches on personal devices; and permitting flexible working.
Research suggests that the distraction of major sporting events can become a management problem for about one in four businesses, with issues like reduced productivity and unauthorised absence. But by taking a proactive approach you can prevent this own goal and actually boost employee engagement, goodwill and therefore productivity.
---
Dogs at work
A cute canine will bring a smile to most people's faces. So if you haven't considered letting your employees bring their furry friends to work, perhaps now's the time.
No, we haven't gone barking mad! It's 'Bring Your Dog To Work Day' on 22 June – so why not give it a go? Research shows that enrolling a four-legged friend can reduce stress, strengthen relationships and make the office a happier place. It might even help you attract top talent.
Do bear in mind that some may have a phobia or allergies, so check your whole team are wagging their tails at the idea.