Getting back to business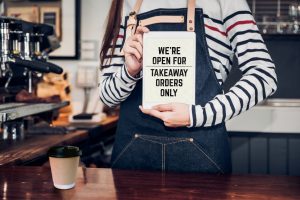 More changes for businesses are afoot in the UK government's plans to ease lockdown restrictions. There's a lot to digest but we'll highlight the key points and what steps you need to take to ensure you're ready for the next phase.
The UK government has produced guidance to help companies reopen as safely as possible. These eight workplace-specific guides detail the measures you need to have in place to minimise the risk of infection spreading. You may operate in a number of different types of workplace, so make sure you familiarise yourself with all relevant guides.
Common to all businesses is the requirement to undertake a Coronavirus-specific risk assessment before your employees return to work. Ensure that this is done in collaboration with all departments in your organisation for a holistic solution. Get in touch if you need help with policy writing. The requirements for social distancing and PPE may present some practical health and safety difficulties for you. So consider getting advice from our sister company – The HS Dept – to ensure you do this well.
The new guidance specifies that vulnerable workers be put in the "safest possible roles" if they can't work from home. If this requires a change of role, you need to follow standard HR procedures and consult with any affected employee. Your workforce has rights which are protected by their employment contracts, health and safety legislation and the Equality Act. It is essential to consider these before you introduce any changes to remuneration or working hours.
Though the focus is shifting to a return to work, some employees may still be working from home, and it's important that you don't lose sight of their needs. Regular communication is key to addressing any issues before they escalate and the time and effort involved are well worth it.
Balancing the pressure to get back to business whilst keeping your employees safe is not easy. But don't forget, you have a duty of care to your employees and employment law obligations. We are here if you need any advice, so get in touch.
---
Updates to the Furlough Scheme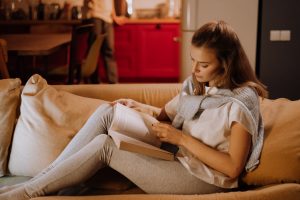 It will be a relief to many businesses that the Chancellor, Rishi Sunak, has extended the Coronavirus Job Retention Scheme until the end of October. If you are using the scheme, this means that your furloughed workers can continue to receive 80% of their current salary, up to £2,500 if necessary.
Some new flexibility will be introduced from the beginning of August in an attempt to boost the economy. Furloughed workers who are able to, can return to work on a part-time basis, which many businesses will welcome.
One cost we must flag to you is that, from August, you will be expected to pay a percentage of furlough pay, replacing some of the government's current contribution.
The government will provide more information by the end of May, and is exploring further opportunities for furloughed staff to access training. We'll continue to keep you updated, but do get in touch if you have any questions.
---
Dealing with grief in the workplace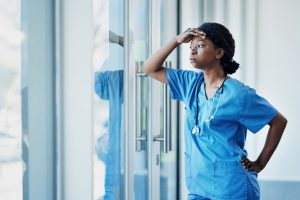 Sadly, many people are now grieving the loss of loved ones due to Covid-19. Helping the bereaved can seem daunting and, if any of your employees are in this position, you may be wondering how best to help.
The Good Grief Trust website is a good starting point, with a host of resources for the bereaved. An Employee Assistance programme, if you have one in place, can offer counselling and other practical support. And though there is no statutory bereavement leave other than for dependent children, we'd recommend offering a few days paid leave if your employee needs to make arrangements.
Ensure that anyone who has lost someone, yet appears to be coping fine, doesn't fall through the net. Being open and communicative will give those grieving permission to act in an open and communicative way themselves, and is the healthiest approach you can foster in your workplace.
---
Prevention is key to managing workplace absence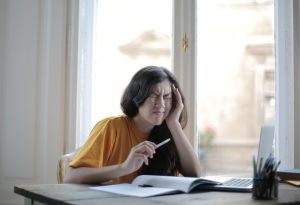 Coronavirus-induced stress and working in lockdown is taking its toll on the nation's mental health. A survey by the Mental Health Foundation and LinkedIn found that more than half of HR leaders felt mental health issues like loneliness and stress had increased since Coronavirus hit our shores.
If it leads to your employees needing time off work, that will be detrimental to their well-being, costly to your business and increase pressure on those employees still working.
There are ways you can reduce the risk of this harming your business. Adopting and promoting a wellness policy that showcases good mental health practice will not only improve the health and resilience of your workforce but will also demonstrate your commitment to their well-being – a win-win!
So, here are some tips to help you get your wellness policy off the ground. Monitor when your remote workers are logging in and out. The boundaries between office and home are now blurred and many employees feel under pressure to be constantly available. Extra hours do not equate to better productivity and excessive hours increase the risk of burnout.
Encourage managers and colleagues to open up. You could try introducing virtual coffee breaks and keep reiterating the message that it's good to talk. Realising that others are in similar positions will help everyone.
Advocate exercise. Its physical and mental health benefits cannot be overstated. Bear in mind though that not everybody likes sport; so it's worth reminding your employees that anything active like gardening or a brisk walk can boost mental alertness, energy and positivity.
And keep ringing the bell for good hygiene. As the country starts to open up, this message is more important than ever.
Be reassured – investing in your employees' mental and physical health now will pay dividends in the long term
---
Get ready for the UK's points-based immigration system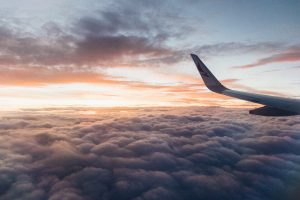 From 1 January 2021, the UK will introduce a points-based immigration system. Under the new scheme, migrant workers will be required to have 70 "points" before they can apply for a visa to work in the UK. Points are assigned for specific skills, professions, qualifications, salaries and shortage occupations such as nursing and civil engineering.
This constitutes a big change for employers and we advise that you start workforce planning now. To employ a skilled worker, you will need to be a Home Office approved sponsor and offer your candidate a specific job at the required skill level which could be time consuming. If your business relies on 'low-skilled' workers you need to ensure you aren't left with a staff shortfall.
This is new territory, so if you need any clarification, do give us a call.
---
A zoom with a view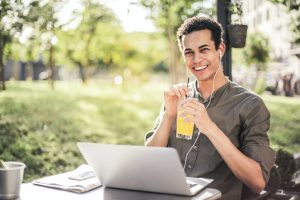 Zoom meetings are opening up our homes like never before! And don't be fooled into thinking nobody cares where you're working. The popular Twitter account "@ratemyskperoom" makes it crystal clear that people are interested and people are judging.
If you're concerned that your room doesn't make the grade, don't panic. Download a selection of tasteful home backgrounds from Ikea to impress your most discerning colleagues. Or, if you fancy something more creative, the BBC has given access to 100 empty film sets. Why not host your next meeting from the Tardis? Probably best to avoid the Queen Vic though – people will talk.