New for 2020? Bereavement leave for parents
A new law has been proposed in Westminster to provide paid leave for parents who suffer the devastation of a child under the age of 18 dying. The UK Government is backing the proposal.
The Parental Bereavement Bill, which would be likely to become law in 2020, gives parents who lose a child under the age of 18 the right to two weeks of paid leave. Statutory parental bereavement pay would be available to employees who have at least 26 weeks of continuous service. Small employers would be able to reclaim the statutory bereavement pay and larger organisations could claim most of it back.
A recent study found that a quarter of workers who suffered bereavement of a loved one took no time off. And although some may prefer to keep busy and feel that remaining at work would be best for them, others may require this period to grieve.
There is currently no legal requirement for employers to give employees paid time off when they lose a child. However, we expect most employers would naturally act compassionately and flexibly throughout such a difficult time, allowing a bereaved employee to take some paid time off if they feel they need to.
It is important for grieving parents to feel supported by their employer if they experience the ordeal of losing a child. Returning to work before they are ready is unlikely to be productive for either the employee or the employer.
If you find yourself having to manage an employee who loses a child, ensure that your communication arrangements enable you to find out what they need to help them cope. For now, it is still down to you to decide what kind of paid leave, if any, you offer.
These awful events strike occasionally and sometimes they are unforeseen. If you need support in managing an employee who suffers such bereavement, then The HR Dept are only a phone call away. We can provide advice and, if necessary, a structured plan to help your employee find their feet at work again.
---
Should default retirement ages be reintroduced?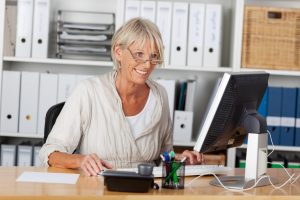 Who says you have to slow down when you get older? After all, President Trump is 71 and Theresa May is 60 years old. Some jobs require experience to be done effectively.
Since 2011, with limited defined exceptions, the default retirement age has gone. Retirement dismissals must be justified under equality law.
Older workers have much to contribute to the workplace. They can bring skillsets and experience that are hard to find elsewhere. Recent studies show that being active and working later in life brings many benefits, such as remaining healthier for longer.
But the downsides of this policy include limiting the promotion opportunities for the next generation and making succession planning more difficult (without set timeframes). It has led to some questioning whether a set retirement age should be re-introduced.
---
Maternity mix up ends in unfair dismissal tribunal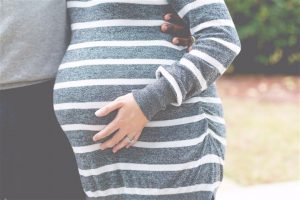 Despite regular headlines showing that women returning to work after being on maternity leave are being discriminated against it is sadly not getting any better.
A recent case from an employment tribunal in Liverpool highlights that the risk to employers does not solely come from an intentional act of discrimination. Sometimes, mistaken assumptions can lead to a tribunal case.
The case involved an employee who had requested to go from full-time work to a job share and three-day week following her first pregnancy. Around the time of her second pregnancy, a restructuring took place, with most roles at her workplace put at risk.
The employee wished to be considered for one of six new roles being created. She was persuaded to consider this as a job share (with another pregnant employee) but wished to be considered on a full-time basis should the job share not work out.
The employee's application was unsuccessful and she was eventually made redundant.
Although a structured selection process was followed involving scoring candidates on a selection matrix, the court found that her treatment was unfair and discriminatory. During the process, it was assumed that the job share would suit both pregnant employees. Neither was properly scored as an individual candidate. One of the managers involved was also found to have treated the employee unfairly.
Maternity and paternity leave can be complex and if you end up in a tribunal, the cost of getting it wrong will be high as discrimination has an unlimited award so please take advice first.
---
Is presenteeism the bug in your office?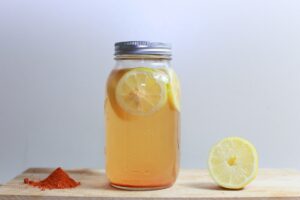 With winter drawing in, you might worry that sick days taken by your employees will soar. In fact, only four days or so were lost to sickness per UK worker last year according to the Office for National Statistics.
This is the lowest since records began. Are we getting healthier? Or is 'presenteeism' endemic in the workplace?
Presenteeism is when employees come into work despite being sick enough to justify staying at home.
While it's important to keep a handle on absence, it can be counterproductive to have people working when they are unwell – through both being ineffective and spreading illness. A third of workers believe they've picked up a cold from a 'mucus trooper' colleague.
Getting the balance between absenteeism and presenteeism is a fine art – but worth getting right.
---
The cost of mental health
According to a government-commissioned report, mental health problems cost UK businesses £42 billion each year.
300,000 people lose their jobs annually due to long-term mental health problems.
Employers who take mental health seriously see significant benefits. Mental health charity Mind reports that every pound a business invests into supporting mental health generates a return of up to £9.
Ways to counter mental health issues can be as simple as developing an inclusive, supportive culture and encouraging regular communication between management and staff.
Doing this should help you spot signs of work-related stress and other conditions which may otherwise fly under the radar.
You could also offer an employee assistance programme (EAP) – a cost-effective outsourced service which provides staff with independent and confidential advice if they need it.
To find out more about EAPs, get in touch.
---
Sick as a dog
With news that an Italian woman has won a legal battle granting her sick pay for taking two days off to look after her unwell dog, we look again at 'peternity leave' in the UK.
It can be a controversial issue. Should emotional attachment to a goldfish be deemed as strong as to a dog?
How many employees have pulled a sickie to look after their poorly pal?
A survey by Petplan showed that many employers are kind hearted and allow time off for pet care, although this is usually unpaid.