Welcome to the Health & Safety Dept
Welcome to the first edition of our newsletter under our new Health & Safety Dept brand.
As part of the HR Dept's commitment to you to be a one stop shop for everything to do with employment, we have developed the H & S Dept, to protect and support your business with all Health & Safety matters.
So, what services will we offer?
We can provide you with pragmatic and cost-effective solutions to all health & safety issues to ensure your legal compliance. These solutions include our advice line and legal expenses insurance, Toolbox Talks, COSHH compliance advice, safe systems of work, an online H&S compliance system, fire risk assessments, on-site audits, training, accident investigations, health & safety policy, risk assessments and more.
As qualified professionals in our field, we pride ourselves on our high-quality service and down-to-earth approach. Ultimately, we work with you to provide practical and cost-effective solutions to real issues that impact on your business.
We hope you enjoy this quarterly newsletter in which we will be sharing seasonal health & safety tips, bring you news of high profile health & safety court cases, and dispel health & safety myths. It will also be complemented by a regular blog.
If you would like guidance on any of your health & safety policies or have any questions, pick up the phone to The Health & Safety Dept – we're here to help!
---
Latest HSE figures published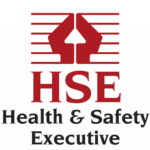 The HSE (Health & Safety Executive) recently released their annual report on health & safety statistics for Great Britain. Here we take a look at some of the headline figures of work-related injuries and incidents.
According to the latest figures, there were 1.3 million work-related ill health cases and 0.5 million cases of work-related stress, depression or anxiety. And whilst there were over 70,000 non-fatal injuries to employees, there were also sadly 137 cases of deadly injuries in 2016/2017.
The impacts of such incidents and cases of ill health are felt far and wide, not least by employers. The HSE estimates that 31.2 million working days were lost due to ill health and non-fatal workplace injuries. So aside from the human cost, there is a huge financial impact on corporate Britain. This can often be felt hardest by small and medium-sized businesses.
These figures hammer home the message that it really pays to take health & safety seriously and mitigate the risks to your workforce. If you need help writing your health & safety policy, or modifying or updating your existing one, contact The Health & Safety Dept for advice.
---
Health and Safety Myth Busters
Health & safety has a mixed reputation. And whilst some may think it focuses overzealously on irrelevant policies, sometimes it is incorrectly used as an excuse by employers to introduce unpopular rules.
Myth: Hot drinks and food are banned
Many of us need a coffee (or seven) when we first get into the office in the morning. Yet one employer banned the presence of a kettle or microwave in the workplace – again, no health & safety policy forbids the use of these, let's face it, rather essential office appliances. There is no ban from HSE on these in the workplace, and hopefully never will be. This shows that it was clearly a commercial decision dressed up as a health & safety issue to prevent the employer receiving the blame.
Myth: Flip-flops are against the law
Some companies state that flip-flops are not allowed in the workplace because of rules that are out of their hands. Whilst slips, trips and falls do account for 30% of all workplace incidents, there is no health & safety rule imposed in place to prevent this sort of footwear being worn in an office. Any company doing so is imposing this rule at their own discretion rather than it being a legal requirement – although such a rule might well apply in jobs that require safety apparel, such as in construction.
When it comes down to it, if you would like to ban something in the workplace, it's best to be up front with it rather than blame it on health & safety. If trivial rules are blamed on health & safety, then the real health & safety rules won't be taken seriously.
To get the balance right on health & safety, it's good to check with a professional. Contact The Health & Safety Dept for advice.
---
Winter workplace health & safety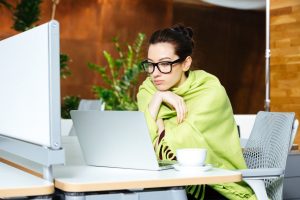 As the weather is still on the chilly side, it is important to make sure your employees are safe in the workplace and any risk of harm is controlled.
Whilst there is no maximum temperature, the Workplace (Health, Safety and Welfare) Regulations 1992 states there must be a minimum temperature of 16 degrees Celsius if your employees work inside.
If their work requires them to do much physical activity, 13 degrees Celsius is the minimum. You can make sure your heating system remains compliant by having it serviced or upgraded if it is not reaching the appropriate temperature.
If you have employees who drive for work, such as goods vehicle drivers, couriers, service engineers or other itinerant tradesmen, it is important to make sure the appropriate precautions are taken. Ensure their vehicle is properly serviced and equipped for the weather conditions and they have a road safety kit if they happen to break down. A risk assessment might also identify the need for an advanced winter driving course to ensure the drivers have all the skills and training they need to do their job safely.
Slips and falls can happen all year-round – and ice and snow boost the risk of these happening to employees. To help prevent such incidents occurring, you should prevent ice forming on walkways and paths by gritting them, and placing suitable entrance matting in doorways to your building so people can wipe their feet properly.
As an employer, you are responsible for controlling hazards that your employees and other people are exposed to in the workplace – and it is important to be extra careful at this time of year. For advice on ensuring you are not breaching health & safety regulations this winter, contact The Health & Safety Dept.
---
Risk assessments: Do you need one?
Risk assessments are required by law. All businesses with five or more employees, including the managing director, must ensure they have appropriately documented risk assessments in place – and it is the employer's legal responsibility to have them.
A risk assessment is part of the risk management process. It identifies what hazards currently exist or may be foreseen in the workplace and how effective the precautions are. Risks need to be considered in all areas of the working environment – including potential hazards such as the use of electricity and fire, cleaning with chemical substances, maintenance work, working hours, shift patterns and stress, and any other factors that may be reasonably anticipated as a hazard.
Whether you are conducting a risk assessment for the first time or want to have your current one reviewed, we can help. For advice and guidance on this important legal requirement, contact The Health & Safety Dept.