Caring during a cold snap
It's not too often each year that we have to contend with snow and the disruption it brings. But recently it has been one of those times. It sure has been cold, although not quite to the extent of the polar vortex in the States.
Extremes of temperature present particular problems to the care sector, where you are often dealing with very vulnerable people.
A report was published in December 2018 which found that a pensioner died in a freezing care home in 2016. The central heating had broken three weeks previously and had not been fixed. The 1960s heaters were known to be in poor condition before they broke down.
Already unwell with a chest infection and without medication because the care home had faxed the prescription to the wrong chemist, the 95-year-old was stuck in a room in which the window did not close properly, letting in a freezing draft. Early one morning staff became concerned and called the emergency services.
The ambulance crew found the pensioner with a body temperature 9°C below normal levels at just 27.5°C and sadly she passed away. The inquest found the cause of death to be bronchopneumonia and hypothermia.
In England the Care Quality Commission (CQC) is the enforcing authority for patient and service user health and safety. The Health and Safety Executive (HSE) takes this role in Scotland and Wales. The CQC rated the care home as inadequate and it shut down in 2017. The manager or care home owner may yet be prosecuted under the Health and Safety Act.
Clearly, during cold weather it is vital to have heating equipment appropriately functioning to keep the premises at comfortable temperatures. And that your property is maintained so that windows close as they should. Annual servicing and regular maintenance checks are important to achieve this – just waiting for problems to show themselves during a deep freeze is not acceptable.
The Health and Social Care Act 2008 (Regulated Activities) Regulations 2014 is relevant here. These state that premises and equipment must be properly maintained which means holding a sufficient budget for such maintenance.
A good risk assessment will help to identify where things could go wrong and put suitable contingency plans in place to address them.
While temperature control may be particularly important in a care setting, maintaining heating equipment is also relevant to all workplaces.
---
Movement of goods risk assessments –
A must have for all businesses?
From offices to warehouses, pubs to shops, most businesses will handle or receive goods. It may be a key part of your daily activities, or it could be more occasional. Either way, it's essential to have carried out a movement of goods risk assessment.
Because there are so many types of organisation (and therefore issues) to regulate, the Health and Safety Executive (HSE) and local authorities coordinate a national Moving Goods Safely project. Either the HSE or your local authority could be the enforcement authority, depending on the nature of your business. And it can be costly if you get it wrong.
Colchester Borough Council successfully prosecuted the fourth largest pub company in the UK for health and safety failures in this area.
In October 2017 an accident whilst unloading a drinks delivery left an employee with broken fingers. The injury was caused by an unsecured cellar door falling shut. The local authority found that gas struts designed to allow the door to open and close safely had been removed and not replaced the year before. Moreover, there were no controls in place to stop someone falling down the cellar shaft.
As you might imagine, appropriate risk assessments were found not to be in place for the delivery of goods. Showing the severe consequences of getting this wrong – beyond the harm that came to the employee – the company was fined £100,000 plus costs and a victim surcharge. If you need help preparing or reviewing your movement of goods risk assessment, call The H&S Dept today.
---
H&S concerns impact
university expansion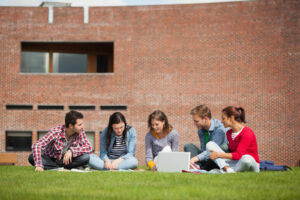 In a reminder of how health and safety can impact organisational growth plans, the University of Chester may have to move its Faculty of Science and Engineering from Thornton Science Park. The site opened in 2014 and 500 students are based there.
This follows an intervention from the Health and Safety Executive (HSE) after the university applied to change the site's use from business to educational in order to aid future planning applications.
However, the HSE consider there is a risk to students as the science park is situated within the inner zone of a hazardous installation – The Stanlow Oil Refinery. The HSE classify students as members of the public, bringing in extra health and safety considerations. The university want them classed as employees and subject to site security procedures.
Whether you are an academic institution or another organisation with big growth plans, ensure you do your H&S due diligence before implementing expansion plans.
---
Health and Safety Myth Busters
Many people go to nightclubs to cut loose. And whilst out for a good time, punters may sometimes do things that aren't in their own best interests. Venues have a responsibility not to allow people to break the law. And they are also bound by stringent health and safety regulations. But where do they draw the health and safety line?
The HSE myth busters panel have highlighted two occasions in recent months when nightclubs have "blamed" policies on health and safety law, when in fact it's their own management decisions. The problem is, this gives good health and safety advice a bad name. So let's look where they got it wrong.
Banning headbanging
Headbanging – the dancing practice of violently but rhythmically shaking your head – cannot be very good for the old brain cells. But it's a personal choice and there is no legislation prohibiting it. One nightclub incorrectly hid behind H&S when telling clientele to cut out the headbanging.
Lick-sip-suck stop!
In another case a nightclub barman refused to serve salt and lemon with tequila. This prevented the shot being enjoyed in the famous lick the salt, sip the drink, suck the lemon fashion. As with headbanging, it may not be too good for your health to down shots of tequila, but it's not against the law for adults to drink it with these accompaniments.
---
The ABCs of asbestos
For businesses involved in property, such as landlords and construction firms, asbestos risk should be firmly on the radar.
Asbestos can be found in all manner of construction materials used prior to the year 2000. Considered not to pose a direct risk when undisturbed, these materials release fibres into the air when disturbed which, if inhaled, can cause fatal diseases like asbestos-related lung cancer and mesothelioma. The effects are long-term, with 20 tradesmen a week dying from past exposure.
The Control of Asbestos Regulations 2012 primarily govern this risk. When any work is carried out on buildings where asbestos may feature you need to determine if it's present and the form and condition it is in. If present, or you are unsure, you'll need to conduct a risk assessment.
Most work with asbestos needs to be carried about by an HSE-licensed contractor. While some activities do not have this requirement, they may still require special procedures. These are called notifiable non-licensed work. Anyone who may disturb asbestos during their normal work activities needs to be appropriately trained.
A Birmingham Magistrate's Court recently fined a landlord and building contractor after they caused large amounts of asbestos fibres to be released at a rented property. Making fundamental errors, the landlord should have commissioned an asbestos survey and the builder should not have commenced work without seeing and being guided by the report of such a survey.
The risks are high and the regulatory obligations wide-ranging. So if you need help getting the basics right with asbestos, talk to us at The H&S Dept