Acoustic shock

An interesting court case this year shone the spotlight on an employer's health and safety obligations concerning noise.
Control of Noise at Work (2005) are the relevant regulations. They normally deal with noise as a by-product of operations, such as machinery in a factory. But in this case, they were applied to an orchestra where noise is the primary product.
A viola player brought the case after suffering symptoms of hearing loss, tinnitus and dizziness. He had been sitting in a cramped orchestra pit in front of an 18-piece brass section which generated 135 decibels.
As with the case of the spider biting a BA employee elsewhere in this newsletter, the employer recognised the risk. They felt they had followed all reasonable steps to mitigate it.
They educated the musicians about noise protection, offered bi-annual hearing tests and even supplied two types of custom-fitted earplugs with 9 and 28 decibel filters. It was left to each individual's discretion as to which they used. The employer explored enlarging the orchestra pit, but deemed this to be prohibitively expensive.
The judge sided with the musician and agreed he had suffered acoustic shock. This is the first time this condition has been recognised in the courts. She said that the risk assessments were insufficient, and further preventative measures should have been implemented.
Since the judgment, civil liability is no longer applicable under the Control of Noise at Work Regulations. Nevertheless the judgement suggests that employers need to go further than previously thought in protecting employees from noise. Music and event venues should pay particular heed.
---
Postponing ping pong!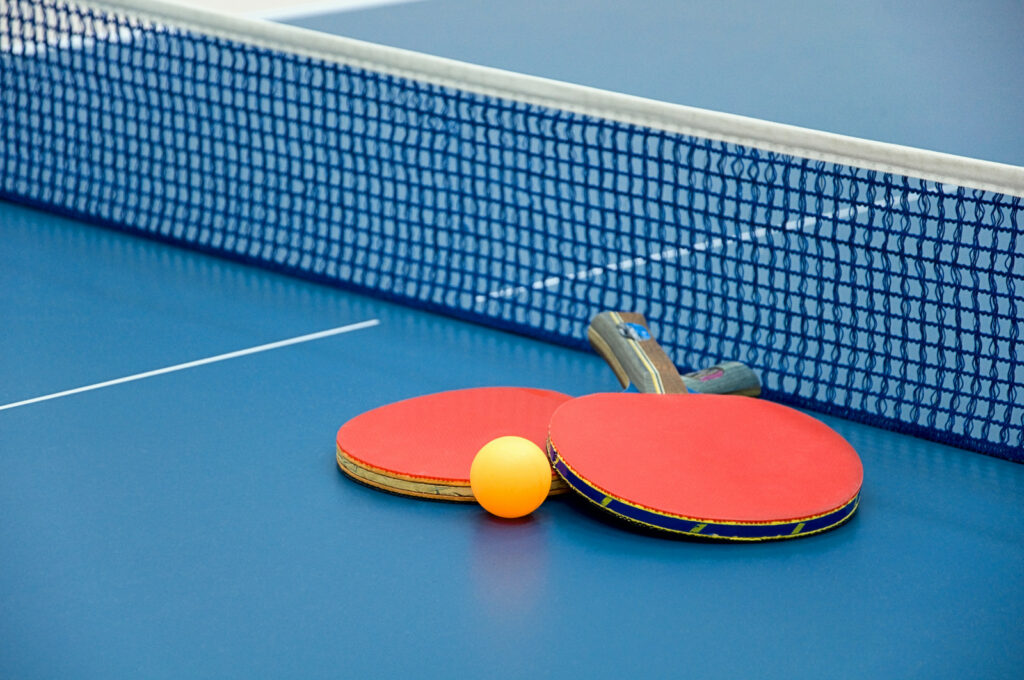 When launching a new business you have a million and one things to think about: securing premises, marketing, your supply chain… and maybe employing staff to name a few.
It is unlikely to be your first thought, but don't forget health and safety too. Missing something here could put you, your staff or the public in harm's way. Or it could stop you in your tracks.
That's what happened to a new ping pong parlour in Cambridge in July. It was the latest initiative in a programme called Ping! which has seen the local council and Table Tennis England install more than 40 tables around the city. Sadly, an undisclosed last minute health and safety issue in the shop unit delayed the launch – which had been timed to coincide with National Table Tennis Day.
Health and safety laws apply to all businesses, but if you have fewer than five employees you do not have to write down your risk assessment or health and safety policy – although you may want to. A good principle to understand is that your approach should be proportionate to the nature and size of your business. Want to know how to get started? Give us a call.
---
Summer sizzler
With the 2018 summer continuing to send records tumbling, it does throw up some health and safety issues for employers in ensuring staff stay safe at work. There's no maximum temperature which is deemed too hot to work in, so it comes down to conducting your own risk assessment.
This will vary hugely from company to company. For some, working in direct sunlight will be a major threat, whilst for others certain individuals may be particularly vulnerable – a pregnant employee for example. Dehydration will be a hazard to all.
Once you have identified the risks, attention should switch to controlling them. There are five areas which are helpful to explore. These are controlling the environment, employee clothing, reviewing task scheduling, monitoring individual employees and permitting changes in normal behaviours.
We recently covered this topic in detail on our blog, so be sure to check that out for further advice and tips.
---
Health and Safety Myth Busters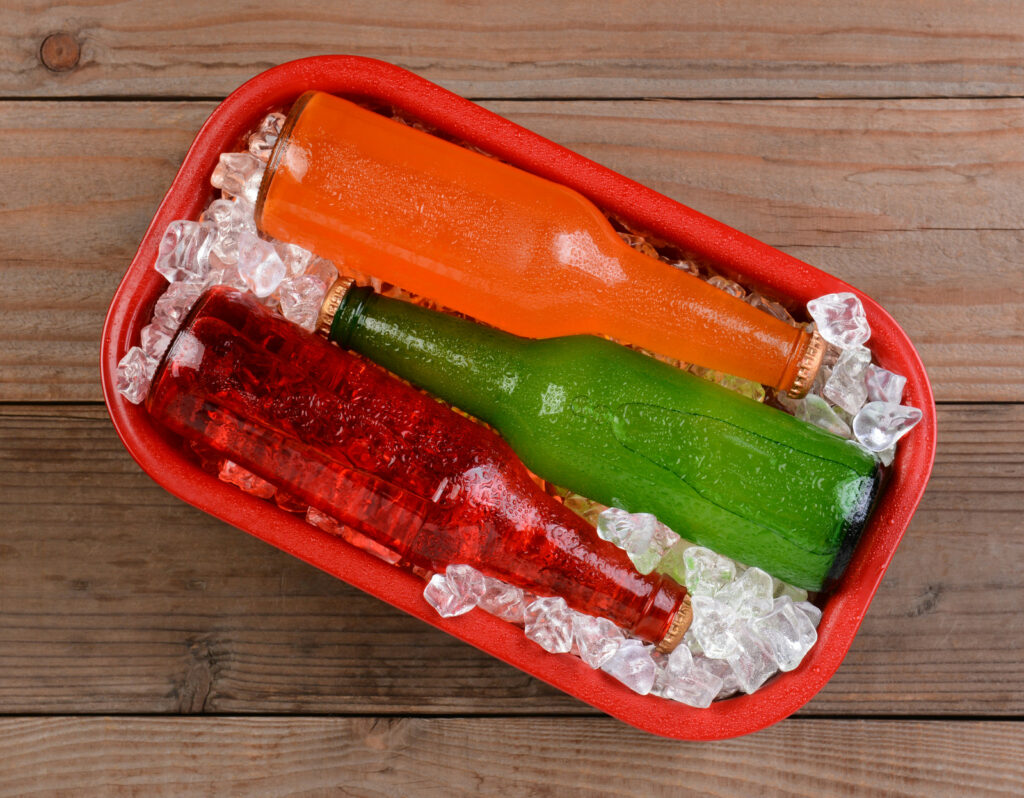 In this feature we look at instances when unpopular organisational policies have been incorrectly attributed to health and safety. They're the kind of case which gives H&S a bad name and the Health and Safety Executive loves challenging them.
Campsite freezer facilities
The gorgeous summer we are having is bound to have got more people than ever flocking to the great outdoors and pitching their tents. Campers will be familiar with using a cool box and ice packs to keep food and drink cold.
Many campsites install a freezer so that campers can re-freeze their icepacks. This is a management decision to offer enhanced customer service. And equally if a campsite decides that their freezers cannot be used for re-freezing icepacks, that is also a management decision made for commercial reasons. There is no health and safety legislation saying ice packs cannot be refrozen at campsites.
Children at recycling centres
There would definitely be a health and safety issue if you tried to recycle your children. However, leaving them in a car while you drop off some legitimate recycling materials is perfectly acceptable and, indeed, what's recommended.
One recycling manager asked that children were taken from their parents' car and left at the gates of the recycling centre as they were not allowed on site due to health and safety. Common sense would suggest that children would be at more risk if they did this than if they stayed in the car. So the recycling manager had it all wrong.
Ban on mains extension leads
Electrical safety is very serious and is governed by many regulations. However one local council took this too far when banning a tenant from using a mains extension lead in their own home. More than likely they were incorrectly applying workplace regulations to a domestic environment. While we would never undermine good practices with electrical safety, some practical guidance would have been more appropriate than a ban in this instance.
These examples show the blurred lines that can exist when interpreting health and safety legislation. They also show the potential consequences which can range from a nuisance to altogether more dangerous scenarios.
If you want health and safety legislation to help and not hinder your business then be sure to speak to one of the experts at The Health and Safety Dept.
---
Arachnophobia airways
A member of British Airways' cabin crew was awarded £13,000 compensation after a judge agreed he was probably bitten by a dangerous spider whilst at work.
The employee had felt a nip as he was getting out of a bunk on a long-haul flight. He did not think much of it until a few days later when his hand swelled up terribly. At the hospital, medics felt that he was in danger of losing his hand and even his life.
He pulled through, and although the spider was not found, the judge accepted an expert witness's testimony that it was probably a brown recluse spider, native to North America.
Bug infestations are a known risk on international flights, and it certainly was not a risk that BA completely disregarded as an employer. In this case, they argued that if the bite occurred on the flight then it was an unexpected accident that could not have been foreseen.
However, the judge found that their management of the risk of bug infestation was too focused on preventing bedbugs in the seating, which was seen as the most prevalent threat. Health and safety failings included inadequate protection from insects in the bunk area, a reactive approach to insects other than bed bugs and poor reporting procedures.
While the airline industry may have many niche risks compared to other sectors, there are important general lessons we can take from this case. In particular, the need to provide a complete response to a risk rather than a limited one that may be effective in one area but not broad enough to provide adequate protection overall.
If you need help translating a risk assessment into full procedures for mitigating the hazards, then give the experts at The Health and Safety Dept a call.